Just so there's no confusion. Valley Fellowship was based on overt, deliberate and systematic child molestation, human trafficking and racketeering.
In 20 years the US has bent over backwards bastardizing the system destroying liberty and independence in many areas – just exactly what the terrorists wanted.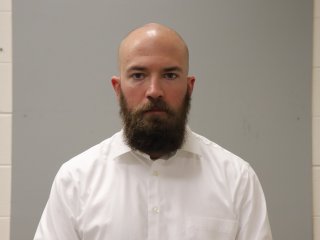 2021.09.03 REVISED – I have revised my comments of Darby's sentence in light of the released video evidence which I find disturbing and condemning.
I could point out the "collateral" damage of innocent bystanders during our militaristic tirades,.. And, I could point out the obtuse decadence and indifference of billion dollars a minute Super Bowl commercials, and everything else in American culture, while there is poverty, hunger, and homelessness right here at home in the United States… ad nauseum.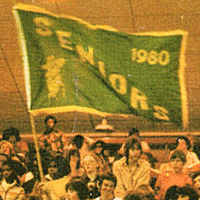 The Rock Church Blab And Grab Boondoggle – a conspiracy of corruption, ethical & legal conflicts, human trafficking, murder, violations of church/state separation, & other civil rights violations.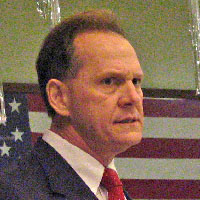 Dear "Christian" Alabamian, please take off your shoes and socks and stick your toes out in front of a vehicle rolling by on the street. I only hope I can offend the morons that much who actually voted to return Roy Moore to office after he had been removed the first time. This argument comes up over and over again, and it truly is tiresome, but some people just don't get it. It isn't about your faith, it isn't about whether or not you are a Christian, it isn't about whether or not you agree with same sex marriage. It's about the constitution stupid.
Snubbing the FOX debate probably won't cost him among Iowa evangelicals and conservatives who don't view the loudmouthed trollop working for the pseudo-conservative FOX as being in line with their idea of old-fashioned family values either.
MORE FROM THE JIM CASEY CAMPAIGN:
THE DAILY SCUTTLEBUTT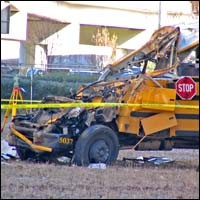 In Huntsville, the Lee High School Bus Massacre that happened on November 20, 2006 is exactly the type of "911" domestic terrorism event that is accepted as an "accident" because of the cultism involved. Never-the-less, this type of event cultivates acceptance of the government radicalization that we are now seeing. ALL domestic terrorism events must be recognized for what they are and investigated by Homeland Security in order to end the bloody crusades that underlie the events.
These three tectonic events indicate massive cultural changes that are inevitable and irreversible, and a prelude to the next five hundred years, and beyond, when human kind will be forced to grapple with even more sweeping tectonic changes that will include an acceleration of major population shifts from coastal areas. These changes will elicit critical and difficult challenges in producing and maintaining the natural resources requisite to the very survival of Man – including the fundamental basics of water and food.
The apocalypse has apparently begun in earnest, as the leader of the flat earth society, Pope Frank, recently broke earth shaking ground in an unprecedented manner recognizing the immanent nature of global warming. And, in the wake of the Charleston S.C. massacre by Dylann Hood that left nine black people dead at the Emanuel AME […]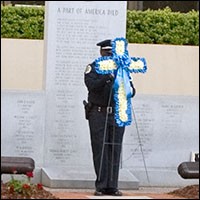 A cops job is dangerous. True enough. But, take another looks a the facts. Since 1880, 22 law enforcement officials have been killed in Madison County. In the last ten years alone, I've counted about 15 unnecessary deaths that were the result of jailer depravity, or excessive force by cops. A that rate, the cops have killed around 200 people – almost all of which were innocent or guilty of nothing serious. A track record of 22 cops to 200 innocent citizens isn't very good. In fact, it's goddamn unacceptable.