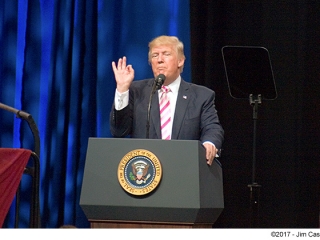 This is an amazingly easy call considering it comes from someone who hasn't endorsed a presidential candidate in 25 years.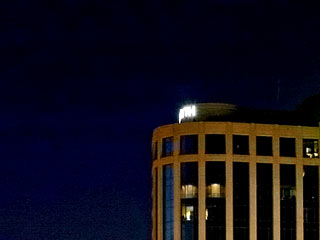 The chain of causation probably begins with the Russian Orthodox Church, then spreads into religious ultra-cultism in the United States.
Special courts really should not be necessary. Lazy judges should not rely on an automatic caste to relieve them of knowing the intent of the law in every individual case.
Here is the fundamental reality. At this point, it's an all or nothing proposition. That wasn't an absolute truth even twenty years ago. It is now. The genie is out of the bottle, and there ain't no putting it back. We will grow and prosper as a free an independent nation, or will slide permanently into the abyss of formal classicism, caste, and human servitude.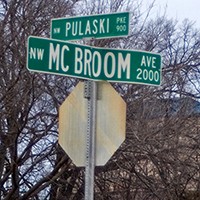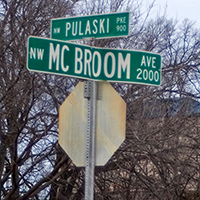 In fact, in spite of the fact that McCarver is not a rookie, he looks an awful lot like both William Eric Freeman and Danny Golden, both Huntsville cops that got themselves killed largely with their own stupidity. What did McCarver do wrong? Plenty. First, like the two rookies mentioned, McCarver apparently acted impetuously. He knew he was responding to a situation where there had already been violence, he could see that John Lee Bullard was twice his size, and yet he went ahead and confronted Bullard without any backup what-so-ever. In fact, other bus riders had to utilize the radio in McCarver's squad car to call for assistance. How stupid is that?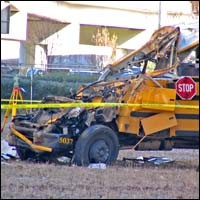 In Huntsville, the Lee High School Bus Massacre that happened on November 20, 2006 is exactly the type of "911" domestic terrorism event that is accepted as an "accident" because of the cultism involved. Never-the-less, this type of event cultivates acceptance of the government radicalization that we are now seeing. ALL domestic terrorism events must be recognized for what they are and investigated by Homeland Security in order to end the bloody crusades that underlie the events.
What is naive, is to think the US government is unaware and unable to stop terrorism before it happens. Donald J. Trump admitted he knew about 911, but people still don't seem to get it. Terrorism is planned decades in advance. The ONLY way to end the terrorism facilitated by a government, CIA, FBI and MIC that are already radicalized and ultra-extreme is to stop voting for the establishment radicals – whether they are career politicians or not.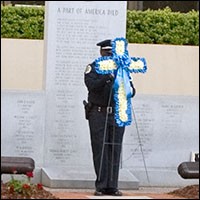 A cops job is dangerous. True enough. But, take another looks a the facts. Since 1880, 22 law enforcement officials have been killed in Madison County. In the last ten years alone, I've counted about 15 unnecessary deaths that were the result of jailer depravity, or excessive force by cops. A that rate, the cops have killed around 200 people – almost all of which were innocent or guilty of nothing serious. A track record of 22 cops to 200 innocent citizens isn't very good. In fact, it's goddamn unacceptable.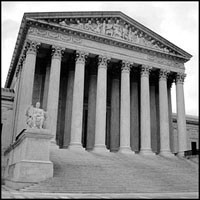 What about the Mormon's? Ain't they a group? That old bigamy trick isn't exactly new in the annals of human history. I can't really come up with a reason why equal protection, as described by Ginny Granade wouldn't apply to group marriages as well. Since marriage doesn't have to be about procreation, isn't it possible to love more than one person at a time? Would Judge Ginny deny equal protection to group love? Ain't she a good hippie?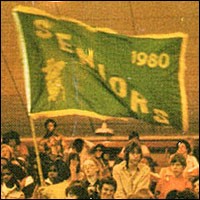 The offense was strictly taboo, and as class president I immediately considered it my responsibility to correct the problem. I turned around and headed up three or four flights of bleachers and down the row, grabbing the flag pole and demanding that it be relinquished into my custody.
And besides, who ever heard of sauntering into the old west saloon with a long gun in the first place? Surely you watch TV. In all the westerns I've seen, when the cowboy crashes through the swinging saloon doors with a rifle, he's either looking for the bad buy so he can shoot him, or he is the bad guy and he's gonna shoot somebody. Either way, he isn't looking for trouble, he is trouble.