This is an amazingly easy call considering it comes from someone who hasn't endorsed a presidential candidate in 25 years.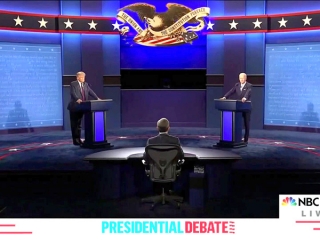 Trump wins in a debate that almost plays like a Senate confirmation hearing. Here are my takeaways from last nights Presidential debate with President Donald Trump and former Vice President Joe Biden.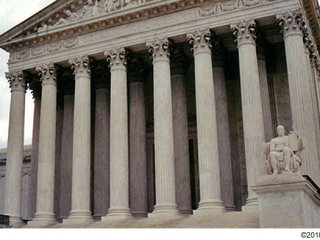 Who really wants to be at work when they are 80? Instead of seeing the likelihood that she wouldn't be able to continue past two more likely Republican terms, pushing her near 90, she made the short-sighted and selfish decision to remain on the court.
The vociferous democratic field dropped like flies onto Joe Honeyboos head. Now, what about Bernie Sanders?
The repulsive, toxic, democratic disarray is slightly surprising, dissapointing and even a little bit disconcerting in a foreboding sort of way – even for a moderate conservative like me.
Bloomberg's entry into the election may be the perfect answer for the Socialcrats… to loose the election.
The socialist democrats are playing a very, very dangerous game. In fact, they are fighting a war and have crossed a line…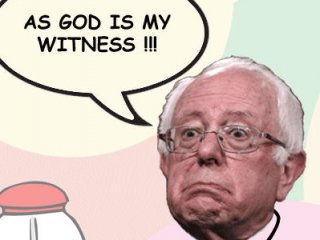 Reviewing Bernie Sanders on Twitter and in the news, it seems to me Barnie has a penchant for talking out of both sides of his mouth. Check out this animated cartoon.
Chris Christy. What's up with the Disco Fever thing? If he's trying to move past the bridge debacle, and critical observations about his obesity, I don't think bouncing around on stage like a beach ball in heat is gonna do it.
"Old White Guys" – sounds kinda racist, doesn't it. For the record, I resent that term. Although I don't affiliate with the Republican party, I am a white guy, but only considered old by half the population. There is much rhetoric these days about what the Republican party must do to reinvent itself to once […]
Biden Puts The Chains on Ryan! Talk about media bias. If you are not aware, I generally watch CBS for news and political information. Not that I always agree with them, I don't. But I really couldn't abide a steady dose of an onion breath radish like Martha Radditz – yuck! The bias of which […]