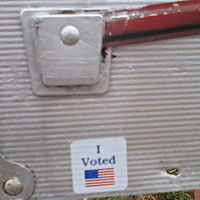 I might have titled this column "The Empire Strikes Back." If I did that, however, it would only be in good natured jest, but frankly, I already have more misgivings about Mr. Trump than I expected I would, and so I already wonder how far the "good natured" part of the equation is going to go.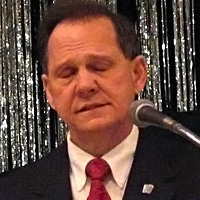 Chief Justice of the Alabama Supreme Court, Roy Moore, has again been suspended from office by the Alabama Court of the Judiciary on ethics charges over his defiance of the US Supreme Court in regard to same sex marriage in Alabama. He was previously removed from office over his refusal to remove the ten commandments […]
As for Police Officer Ricky McCarver, any nine year veteran police officer who is that stupid, or that incompetent, or who simply cannot control his own algirythms is simply not fit to be a police officer. Or, he is guilty of a subversive conspiracy to deny constitutional rights, false imprisonment, and a host of other illegal activity. Either way you look at it, Ricky McCarver needs to exit to find another job in a capacity that he can handle, maybe making car tags in the federal penitentiary.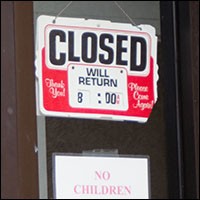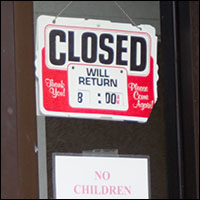 So, what is a feminazi anyway? Well, for those none-the-wiser, the feminazi's are a hard core bunch of bull-dike females who broke loose the chains of genteel, princess-like womanhood to morph, not unlike the Hulk, into the she-male leaders of the not exactly human Bonobo monkey tribe. They specialized, during their hey-day, in the sometimes abusive indoctrination of innocent young children into their anti-procreation doctrine sometimes referred to as "Fifty ways to kill your baby." These pants wearing she-males don't make Planned Parenthood videos, no siree, they cut to the chase and instead of Fruit-loops or Cheerios, they eat baby parts for breakfast. They are the most extreme of cultural icons, who spearheaded the "pro-choice" movement.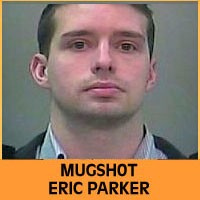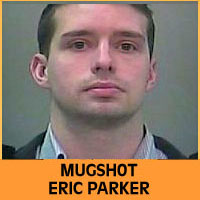 In each case, (Eric Parker) Tamir Rice, Michael Brown, Freddie Gray, and others, the message is clear. Law enforcement has been granted a license to kill, even if it amounts to murder, with absolutely no fear of criminal repercussions what-so-ever. The Tamir Rice case is perhaps the most obvious, and the most egregious example of thugs murdering an innocent victim. In is unconscionable that in the United States of America, such a travesty can go unanswered.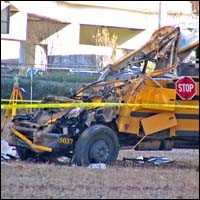 It now appears that Bruce was looking forward to the conspiracy event, of which I had no knowledge, the Lee Bus crash, and wanted to derail my candidacy in order to paint me into a villainous box. He would be the hero, or the anti-hero, depending on your moral and ethical take on the conspiracy and blood sport. He must have been thinking, if he could only take the reigns he would get credit in the Butler vs. Lee "game." Of course, conspiracy to commit murder is not a game, and while I am fully aware there are those who get a kick and a chuckle out of such things, I am not, have never been, and would never want there to be room for me among those barbaric cretins.
The scene of the crash was surreal and oddly quiet when I arrived. Paramedics, police and good Samaritans comforting, the injured, shaken up and in shock. Students held cell-phones to their ears calling home…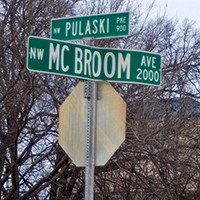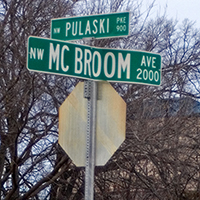 In fact, in spite of the fact that McCarver is not a rookie, he looks an awful lot like both William Eric Freeman and Danny Golden, both Huntsville cops that got themselves killed largely with their own stupidity. What did McCarver do wrong? Plenty. First, like the two rookies mentioned, McCarver apparently acted impetuously. He knew he was responding to a situation where there had already been violence, he could see that John Lee Bullard was twice his size, and yet he went ahead and confronted Bullard without any backup what-so-ever. In fact, other bus riders had to utilize the radio in McCarver's squad car to call for assistance. How stupid is that?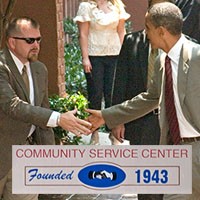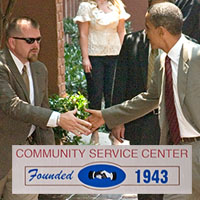 At the time, I thought it odd that he would suddenly make a very deliberate effort to reach out and shake hands with what I assume to be a secret service agent. Could be a county detective, but even still, it seemed out of character to me. Either way, it seemed he was posing for my benefit, which might bring on some secondary possibilities that would explain his particularly magnanimous behavior – for a hack photographer and a shade tree website builder like myself.