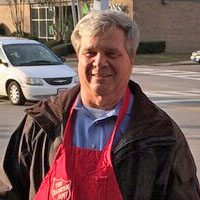 This could be the most dangerous man in Huntsville. I've known Tommy Brown casually for many years, but only became overtly suspicious of his underworld dealings after Police Officer Ricky McCarver got into an altercation with John Lee Bullard at the Hsv Transportation Bus Station.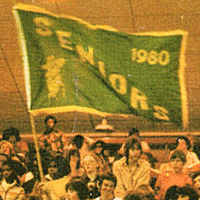 The Rock Church Blab And Grab Boondoggle – a conspiracy of corruption, ethical & legal conflicts, human trafficking, murder, violations of church/state separation, & other civil rights violations.
I figured good riddance and calculated what I thought might be a good sentence for the good ole boy. If he got the maximum of 20 years on each count, served consecutively, Mr. Hubbard would go to jail for 240 years – essentially a life sentence.
The constitution is the infrastructure that paved the way, in spite of human corruption, to advance civil rights and social parity. Those who are drunk on their new found accountability cannot be allowed to throw the baby out with the bathwater because of the lingering chip on their shoulders – or their skewed perspective of a blustery politician.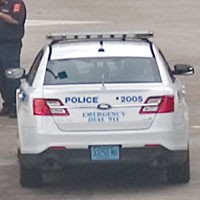 As for Police Officer Ricky McCarver, any nine year veteran police officer who is that stupid, or that incompetent, or who simply cannot control his own algirythms is simply not fit to be a police officer. Or, he is guilty of a subversive conspiracy to deny constitutional rights, false imprisonment, and a host of other illegal activity. Either way you look at it, Ricky McCarver needs to exit to find another job in a capacity that he can handle, maybe making car tags in the federal penitentiary.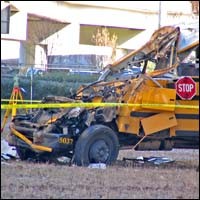 It now appears that Bruce was looking forward to the conspiracy event, of which I had no knowledge, the Lee Bus crash, and wanted to derail my candidacy in order to paint me into a villainous box. He would be the hero, or the anti-hero, depending on your moral and ethical take on the conspiracy and blood sport. He must have been thinking, if he could only take the reigns he would get credit in the Butler vs. Lee "game." Of course, conspiracy to commit murder is not a game, and while I am fully aware there are those who get a kick and a chuckle out of such things, I am not, have never been, and would never want there to be room for me among those barbaric cretins.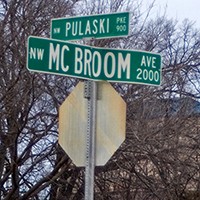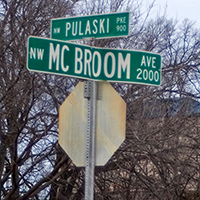 In fact, in spite of the fact that McCarver is not a rookie, he looks an awful lot like both William Eric Freeman and Danny Golden, both Huntsville cops that got themselves killed largely with their own stupidity. What did McCarver do wrong? Plenty. First, like the two rookies mentioned, McCarver apparently acted impetuously. He knew he was responding to a situation where there had already been violence, he could see that John Lee Bullard was twice his size, and yet he went ahead and confronted Bullard without any backup what-so-ever. In fact, other bus riders had to utilize the radio in McCarver's squad car to call for assistance. How stupid is that?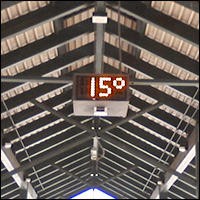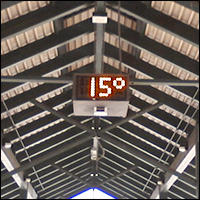 After reviewing all the information available, it turns out that the current Huntsville City Transportation Bus Station is built immediately on top of the original Huntsville Train Shops that were built around 1860. In fact, it seems highly likely that the digital time and temperature display located in the center of the bus terminal awning, is just about exactly in the center of the original turntable location. The point of impact of the Lee High School Bus, when it fell from the sky like a bomb, is also marked on these maps. Check it out.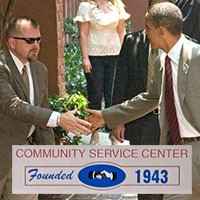 At the time, I thought it odd that he would suddenly make a very deliberate effort to reach out and shake hands with what I assume to be a secret service agent. Could be a county detective, but even still, it seemed out of character to me. Either way, it seemed he was posing for my benefit, which might bring on some secondary possibilities that would explain his particularly magnanimous behavior – for a hack photographer and a shade tree website builder like myself.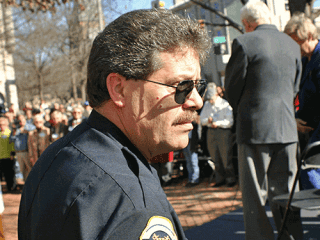 For those non-the-wiser, "Koch" is pronounced like the popular soft drink "Coke" and is a double-entendre whose meaning is defined most literally as "coal" not unlike what you burn in a bar-b-cue grill, but is also used to refer colloquially to the Human "coke" machine…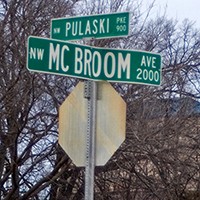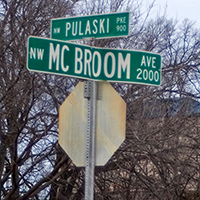 Unlike The Cannon Ball Run, which almost certainly indicates prescient knowledge by city planners on some level (of the impending Lee High Bus Massacre) this street was probably named before the massacre was orchestrated… maybe. Unfortunately, it does appear that the reflective concept ultimately provided inspiration to extend the event.