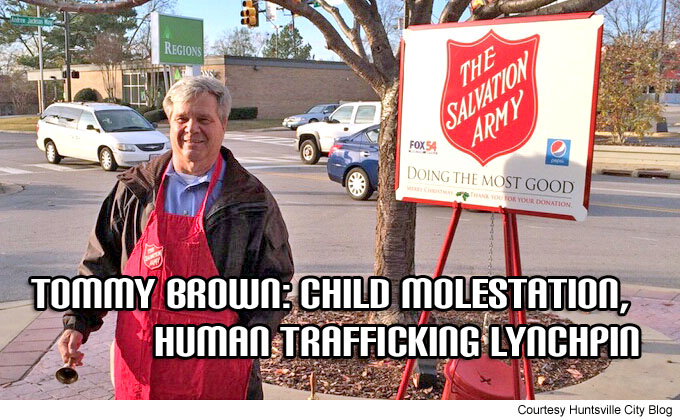 This could be the most dangerous man in Huntsville. I've known Tommy Brown casually for many years, but only became overtly suspicious of his underworld dealings after Police Officer Ricky McCarver got into an altercation with John Lee Bullard at the Hsv Transportation Bus Station. Tommy Brown is the director of the Huntsville Bus Station, and according to media reports, with an annual salary around $125,000, he is one of the most grossly overpaid, and incompetent, city employees in Huntsville.
His job duties are mostly self perpetuating with the most challenging function being the over-site of writing the schedule for the drivers of about 20 preset bus routes. Incompetent, because in spite of his apparent wealth of free time, according to bus station visitors, he is rarely seen and basic plant maintenance is often unattended to for a lack of legitimate supervision. His free time apparently does, however, facilitate the opportunity for Mr. Brown to act as a coordinator for both the orchestration of criminal activity, as well as the cover up for criminal activity, by the City of Huntsville in general and specifically by criminal elements in the Huntsville Police Department – including the cover-up for child molestation and human trafficking in Huntsville City Schools – that resulted in the death of Police Officer William Eric Freeman, the summary execution of Art Stogner, and the deaths of four Lee High School students in the gang related 2006 school bus crash.
Mr. Brown's resume reads like a who's who's in the brotherhood of good ole boys, conflicts of interest and violations of Church and State separation. In researching for this article, I found that Mr. Brown is a "benevolent" volunteer with the Salvation Army and Lincoln Village ministries, as well as a former EMT. All of which seems fine and good until you understand that he is an agent of city government with a vested interest in covering up for the blood letting, child molestation, human trafficking and racketeering conspiracy already mentioned.
Although Mr. Brown's personal religious affinity isn't certain, he is believed to be Catholic and his involvements are distantly related to the Boston Catholic sex abuse scandals. However, he clearly acts in concert with the violent, sexually predatory, ethnic cleansing Seventh Day Adventist cult (SDA). I have personally witnessed three low-level terrorist rehearsals in the last three months by groups that Tommy Brown has affinity with, probably the SDA. Although I did notify HPD with specific evidence, they showed no interest. Who else can you tell, if not the (militant and corrupt) police?
Mr. Brown's involvements have two very pervasive motivators. First, his own back pocket immediately benefits by protecting Mayor Tommy Battle and the City of Huntsville from costly litigation, but he also appears to have a genuine neo-nazi, ethnic cleansing, genocidal religious extremism.
ALL of the articles on this page that are shaded in gray relate to Tommy Brown and the HSV child molestation, human trafficking conspiracy. Each of those articles lead to many more articles, and many more facets of that unconstitutional and illegal conspiracy.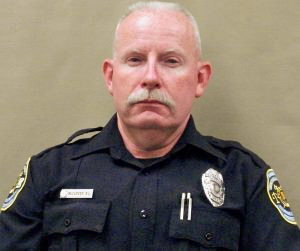 ---
UPDATE 2017.03.11
- After publishing my articles on this event, it was almost as though there was a blackout by mainstream media. Searching the Internet, I am still unable to determine the apparent conviction of John Lee Bullard, finding only that he was charged with third degree assault for the altercation with officer Ricky McCarver.
McCarver was subsequently awarded HPD's purple heart for the "life threatening" injuries he received from the "third degree" assault. At the time, media reports suggested McCarver's injuries were "non-life threatening facial lacerations" and he returned home soon after a brief visit to the hospital. Additional inconsistencies can be found in mainstream reporting including contradictions as to how and where the altercation actually began.
Initial reports said there was video of John Lee Bullard both on the bus he had been riding on, and off the bus at the city bus station. I sent a request for that video to both station Director Tommy Brown and Chief Mark McMurray receiving a reply from neither. I did catch the end of one recent television report, apparently when McCarver was given his purple heart, hearing the chief explain that the video had not been released because it would be humiliating to the officer. I had previously been unable to find a photo or background information on Officer McCarver, and had assumed in spite of nine years experience, that he was relatively young and his youthful bravado had in part contributed to his lack of professionalism leading to his injures. To my surprise, Officer McCarver is not only a seasoned veteran of HPD, but an apparently middle aged, gray haired man, further lending credibility to my assertions that he actually martyred himself in order to entrap John Lee Bullard. And after all, if a police officer has conducted himself recklessly in a life threatening situation, shouldn't that be scrutinized by the public, for the well being of the public? Remembering that neither request for the video as per the FOIA was honored, Tommy Brown's participation is again implicated as he is acting in concert to obstruct - at the very least.
This article actually has too sets of legs. Follow the article link for a magazine page full of additional evidence and even still more articles implicating Tommy Brown's illicit activities. Immediately below you will find two more articles that directly precede this one.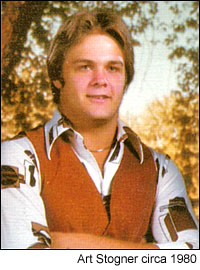 ---
UPDATE 2017.03.11 - The event including the summary execution of Art Stogner was orchestrated in part at Madison Pike Elementary School. The school was later renamed Louis J Morris Elementary after the school principle at that time. While Mark McMurray is Huntsville's police chief today, he was immediately preceded by Chief Louis J. Morris Jr., the apparent son of the school principle. Stogner's brainwashing and indoctrination would correctly label him as a "sleeper." The Art Stogner, Jason Moore event would have required specific timing and individuals, meaning that police dispatch was also involved, with which Tommy Brown is acting in concert with.