The vociferous democratic field dropped like flies onto Joe Honeyboos head. Now, what about Bernie Sanders?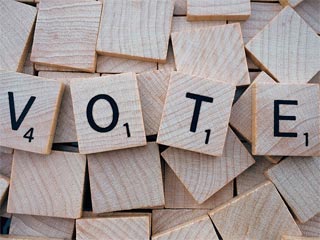 The two-faced, double standard of hypocrisy can't be tolerated no mo! If you is black, have a sense of humor.
The race for Alabama governor has shaped up true to form into just another dog and pony show with incumbent Kay Ivey looking like a female carbon copy of Roy Moore.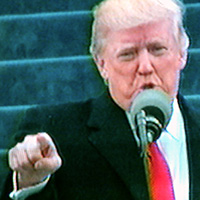 Even still, many of my generation correctly see the impositions of the Kennedy dynasty, however necessary or justified, as an unofficial system of marshal law. And the fact is, so much was accomplished from that time through methods that could never stand the light of day, and in fact were, and still are brazenly unconstitutional. In a way, it's no wonder that many colored folks have no respect for the constitution.

TOCC TV endorses The Jim Casey Write-In campaign !!! I listened this morning to some of Trump's "pivot" speech explaining his first 100 days in office, and while I didn't agree with everything he put forth, I wondered as did the radio commentators, why he hadn't taken this different approach six weeks ago. And I […]
The media certainly does have a penchant for acting dumb, especially when it comes to important issues and rigged elections. Donald Trump continues to tell the voters and the media that the election is rigged. And it is, by Donald Trump. The reality is, the republicans played their game to posture Donald Trump as Hillary's […]
Stupid Bad Boy Donald J Trump has been working overtime. First, he threatened to call a meeting of the second amendment people to facilitate a resolve to the situation with Hillary. Then, he started talking about some sort of orderly plan based on bad Mexican people vs. ok Mexican people vs. good Mexican people to determine which ones and how many at a time will be thrown back over the new wall – once it's built – that Mexico is going to pay for. Then he stepped on some colored toes by explaining to the black folks that in many ways the democratic dynasty of JFK hasn't exactly been a resounding success for them. Some of the black folks didn't agree, but they didn't hang around too long because they were out looking for a place to eat pizza.
If Trump does rig the election for Hillary to be the first woman president, damage will be out of control – just like Hillary.
The constitution is the infrastructure that paved the way, in spite of human corruption, to advance civil rights and social parity. Those who are drunk on their new found accountability cannot be allowed to throw the baby out with the bathwater because of the lingering chip on their shoulders – or their skewed perspective of a blustery politician.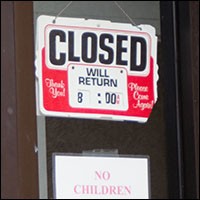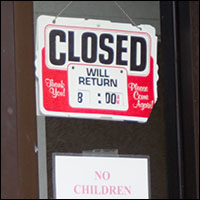 So, what is a feminazi anyway? Well, for those none-the-wiser, the feminazi's are a hard core bunch of bull-dike females who broke loose the chains of genteel, princess-like womanhood to morph, not unlike the Hulk, into the she-male leaders of the not exactly human Bonobo monkey tribe. They specialized, during their hey-day, in the sometimes abusive indoctrination of innocent young children into their anti-procreation doctrine sometimes referred to as "Fifty ways to kill your baby." These pants wearing she-males don't make Planned Parenthood videos, no siree, they cut to the chase and instead of Fruit-loops or Cheerios, they eat baby parts for breakfast. They are the most extreme of cultural icons, who spearheaded the "pro-choice" movement.
At face value, the entire situation is absolutely ridiculous and completely inexcusable. The facility isn't really all that large. Recent numbers indicate that Tutwiler is currently housing less than 1000 inmates, and has a staff of about 100. That's smaller than most of the hundreds of high schools in Alabama.
And I quote: "a sign of deteriorating economic security and an elusive American dream."