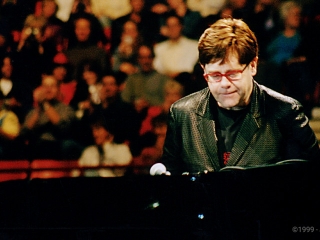 This pic … is pretty much unpublished. It's just been sitting on the back burner, waiting for the punchline!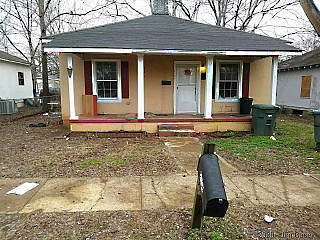 Regardless of what you believe, or what your perspective is, it's a shame how these things go down. It's a tragedy for everyone involved.
I visited Oklahoma City in October of 1999 on a pilgrimage of sorts. Although I have already presented a slide show in a previous column about McVeigh and the bombing, I have added and recomposed the photos, which are now presented here. Wow. Looking at the calendar, I cannot believe it has been 20 years […]
A perfect plantation system where you get only what you need to insure you're productive for your duties, while eliminating personal discretion in just about everything you do, say, eat, or where you go. Healthy slaves is productive slaves.
The Bake The Japanese have a concept called the "one hundred years war." Simply enough, losing a battle does not mean losing the war. When the war is a hundred years long the other wars, like WW II or Viet Nam, are only single battles in the larger scheme. A long term war requires long […]
I know, sounds kinda political. Just couldn't resist. Because, "I'm Bluebird on a telegraph line…" Instead, here's a break from the annals of humdrum conventions and a little reverie from the entertainment world. Pop super star Elton John is making a rare appearance in Huntsville tomorrow, which prompted me to dig a couple of original […]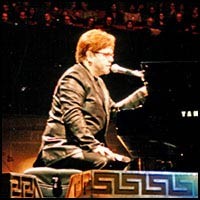 The photos of Elton John were taken at the
Myriad in Oklahoma City on October 30, 1999. Elton's temper tantrums are legendary amoung insiders, but it rarely ever shows in public. Click thru to see the star in rare form, the crowd rapturous with applause, he approached the front of the stage – without microphone – and bellowed out: "Here I am, come and get me you Son of a BITCH!"
I remember more than eight years ago when I began discovering the Internet and all it's potential. There was no such thing as a "blogger" back in those days. The best computers were likely still running on 400 cpus, or less, and the idea of audio and video were seriously hampered by immanently slow connection […]
Bigger, better, faster, more! What else has been sold in the shadowy name of McTimothy and the OKC bombing? News articles! Lots and lots of newsprint and content and television.
During the execution of Timothy, CBS News ran a tribute to the victims that
was unabashedly mellow dramatic. It isn't that the victims don't deserve consideration.