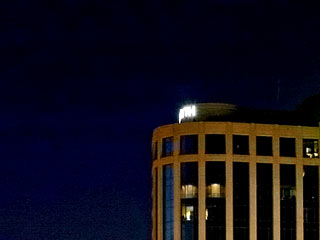 The chain of causation probably begins with the Russian Orthodox Church, then spreads into religious ultra-cultism in the United States.
The Alabama Republican runoff for U.S. Senate is Tuesday. It's sometimes difficult to know what to do when choosing the lesser of evils.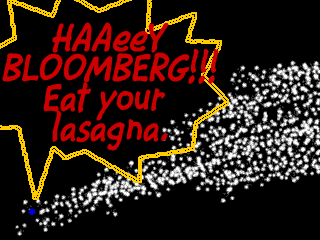 New York Mayor Bloomberg seems to think his 27 billion dollar fortune somehow qualifies him to speak on behalf of the oppressed masses in regard to gun rights and 2nd amendment constitutional rights. Not.
Some pundits described Obama's State of the Union address tonight as "conciliatory." I'm not sure I understand the sentiment behind the perspective. I would have characterized the President's remarks, in the wake of the election, almost as cliché, or maybe non-descript, and maybe more aptly as an introduction to Marco Rubio. Not that he didn't […]
The rhetoric is false, deceptive, and dangerous. For Obama and the gun control nuts, this is still the United States of America, and there is still a constitutional process involved in changing policy and laws. The 2nd amendment doesn't guarantee your right to own a shotgun for hunting, it does recognize your unalienable right to […]
For those of you grown accustomed to looking at the world though the cynical eyes of jaded satire – this isn't satire. It is the real thing.
December (and 2012) turned out to be quite a month. Doomsday, the impending fiscal cliff,
In the wake of Sandy Hook, David Keene, President of the NRA, made an appearance on CBS's Face the Nation this morning. During the interview Bob Schieffer miopically declared that it has been shown in cultures where there are no guns, there is less gun violence. What Bob, and even Mr. Keene, failed to point […]
And he's exactly right. The freedom and independence, and unalienable rights, that are recognized by the constitution have already been paid for by far more and too much blood to be flushed down the toilet of histrionic socialists. In order to end WWII, the decision was made to drop nuclear bombs on Hiroshima and Nagasaki. […]
Make no mistake. I am grieved by the loss of the innocent children and adults in the Sandy Hook massacre. Never-the-less, there are many, many complex issues involved other than basic safety and gun control – which are NOT synonymous. The attack on "disturbed" individuals is disturbing since the profile is arbitrary to begin with, […]
I n response to USA Today editor-in-chief David Callaway's editorial column: Kids died in Connecticut school shooting, but not in China attack. Column: Time to take a stand on gun control Dear USA Today, That's satire right? Or is it mind boggling socialist / communist propaganda. So, your job is done, but not really. Too […]
When I first noticed these illegal trends by "law enforcement" several years ago, I thought it was some kind of joke. You know, a training program about important values in our country, like a continuing adult education program. After awhile, the reality sank in deeper and deeper. Big Brother is playing no game. The attack […]