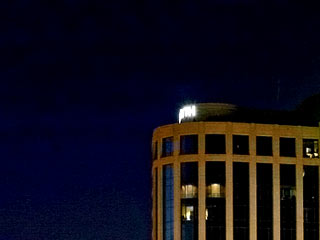 The chain of causation probably begins with the Russian Orthodox Church, then spreads into religious ultra-cultism in the United States.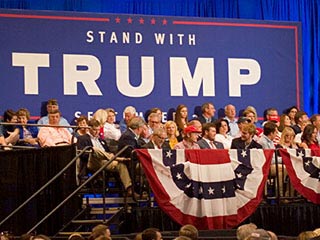 So many American's are mighty proud to stand up and say that we will not change our way of life, that we will not change our values, that we will not cave to the pressures of the terrorism that we see abroad or experience here at home. And yet, that is exactly what we have already done – ad naseum.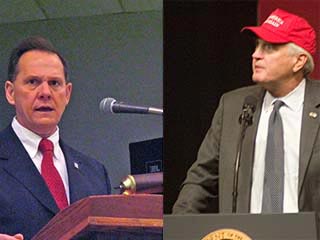 The Alabama Republican runoff for U.S. Senate is Tuesday. It's sometimes difficult to know what to do when choosing the lesser of evils.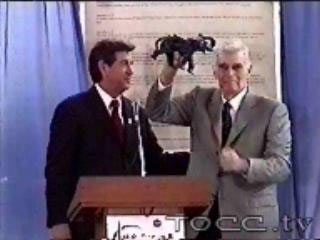 Overcast skies threatened to put a damper on the party, however, Mr. Heston saved the day. Keeping in step with his omnipotent portrayal of Moses in "The Ten Commandments" he stepped to the microphone just as a light drizzle subsided and intoned "glad to do it."

TOCC TV endorses The Jim Casey Write-In campaign !!! I listened this morning to some of Trump's "pivot" speech explaining his first 100 days in office, and while I didn't agree with everything he put forth, I wondered as did the radio commentators, why he hadn't taken this different approach six weeks ago. And I […]
Anarchy and organized crime rule the day while demogogues pretend to hold an election. I think maybe that's why we have the second amendment to begin with.
And besides, who ever heard of sauntering into the old west saloon with a long gun in the first place? Surely you watch TV. In all the westerns I've seen, when the cowboy crashes through the swinging saloon doors with a rifle, he's either looking for the bad buy so he can shoot him, or he is the bad guy and he's gonna shoot somebody. Either way, he isn't looking for trouble, he is trouble.
Finally, there are the religious cults who still believe in human sacrifice as a tenet of salvation. To them, their mea-culpa is their communion. As for me, I am Christian, and my God stated it fairly plainly. Jesus was the ONLY begotten son of God.
Oriana Ferral did something wrong, even still, she is not incarnate evil waging war on New Mexico. Her kids certainly are not.
For those of you grown accustomed to looking at the world though the cynical eyes of jaded satire – this isn't satire. It is the real thing.
In the wake of Sandy Hook, David Keene, President of the NRA, made an appearance on CBS's Face the Nation this morning. During the interview Bob Schieffer miopically declared that it has been shown in cultures where there are no guns, there is less gun violence. What Bob, and even Mr. Keene, failed to point […]