Sure enough, at the head of the table, sat the unmistakable, flamboyant icon – with his "towering pompador."
So, what are you going to call Julian Assange, a journalist, a publisher, a spy, a mercenary, a soldier? And what about Chelsea Manning and American hero Edward Snowden?
And for Mr. Trump, I've stated my opinion that the monuments should be moved. Beyond that, I can't possibly see how you could have handled the situation in Charlottesville any better. You've got my approval rating for this one.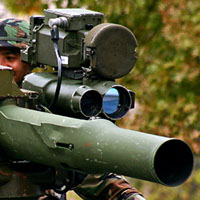 The use of chemical weapons in Syria has been a dirty, nasty, barbaric business and I'm one that doesn't believe in "blood sacrifice" to start with. As far as I'm concerned, two percent snuff is still 98% too much – whatever that means. What I do know for sure is that Kim Jung'un has the capability, or very soon will, to summarily obliterate hundreds of millions of lives in the United States – and to quite literally wipe cities like New York completely off of the map. North Korea continues to be defiant against the International community – how strong is too much when major American cities are at stake?
Nothing has changed. Selfish, greedy, miopic, children have taken over a new playground because their selfish, greedy, miopic and decadent parents don't mind flushing down the toilet bowl all that blood and sacrifice that gave them liberty, freedom, privacy, and the other constitutional rights that made it all possible.
The media pundits continue to speak out of both sides of their mouths as they declare on one hand that Donald Trump has struck a chord and is invigorating previously disenfranchised voters, while still claiming he is unfit, unworthy, inappropriate, can't be taken seriously, doesn't represent… ad nauseum.
People who sell out and become the wolf in sheep's clothing usually have trouble drawing a line when it comes to morality, ethics, and individual rights and independence. Who is Parker Griffith? If you're a liberal democrat, you might want to take a closer look at the political car he's selling – I think maybe there's some sawdust in the transmission.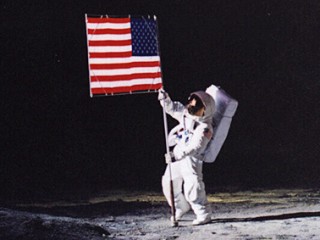 Today is the 45th anniversary of the moon landing. It is really hard to believe. It's actually harder to believe that it has been 15 years since I took the photo above at the 30th anniversary.
The scuttlebutt on the streets is that City and State officials have had it. This mayhem must be stopped! Reports at this time indicate that a contingency of armored vehicles has been commissioned from Redstone Arsenal with backup to arrive from Ft. McClellan within the week. Residents will be asked to move, and if they refuse, their homes will be bulldozed while they are still inside.
This statement is predicated upon the assumption that the reader will already have benefited from an explanatory briefing, and who will thereby share a mutual understanding without additional references. However, the use of the word "legend" in recent media releases to describe this office is in context a grandiose misnomer that would be better articulated as "diplomatic interpreter."
Finally, there are the religious cults who still believe in human sacrifice as a tenet of salvation. To them, their mea-culpa is their communion. As for me, I am Christian, and my God stated it fairly plainly. Jesus was the ONLY begotten son of God.
Talk about a case of the pot calling the kettle black. The arrogance of the techno privacy invaders is the real story here.