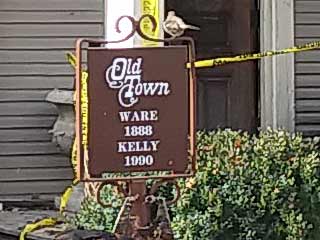 The historic Ware House that caught fire last November has met with the house eating monster. Check this video.
Heavily damaged by fire back in October the historic Davis House located in the Twickenham District has been razed – apparently a total loss.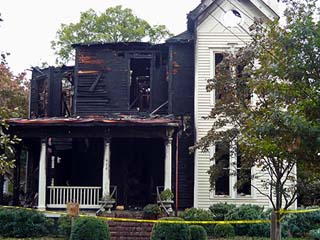 Tragedy struck Huntsville's affluent downtown neighborhood early Sunday morning when the historic 1889 Davis House caught fire.
This great nation will not survive under the control of gangland protocol and denial of due process while ignoring conspiratorial crusades.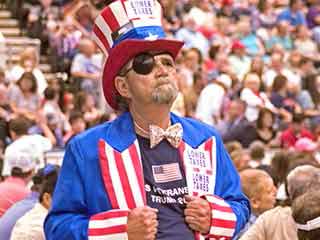 Read the commentary & see the images from the infamous Strange Trump rally where Trump declares of NFL quarterback Colin Kaepernick, "…fire that son of a bitch!" BONUS: Flag Burning Video !!!
I'd like to think I'm being hard-ass, but I know I'm not. I know the FBI is deeply corrupt. I know corruption in municipalities across this nation threatens our system to the core, and it's the FBI's job to prosecute that corruption. The media doesn't seem to be doing that kind of investigative reporting.
All I know so far is that I have been barraged with fake news and that I apparently voted, or failed to vote, based on the mentality of a third grader waiting for Santa Clause to come down the chimney.
Donald J Trump doesn't speak softly, but he sure as hell carries a big stick. If he can keep his own big toes out of the way, like newly affirmed Attorney General Jeff Sessions, it's just barely possible that he can negatively impact crime, enhance medical care for all – and make America greater than ever before.
If Trump does rig the election for Hillary to be the first woman president, damage will be out of control – just like Hillary.
These days, we have the resources and the ability to show grace and compassion, and acceptance, even if we don't agree or understand. That's why it's called "civilization." We don't always do a very good job of it because there is a lot of malfeasance and corruption and witch doctors who make money on exploiting misery, or preventing happiness. The bottom line is that Luther Strange doesn't need to be adding fuel to the fire to cultism, extremism, and corruption.