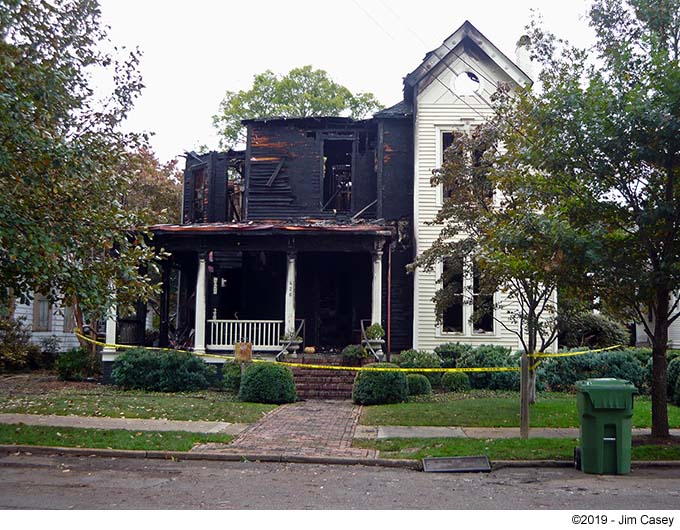 Tragedy struck Huntsville's affluent downtown neighborhood, the Twickenham district, early Sunday morning when the historic 1889 Davis House on Randolph Avenue caught fire sustaining heavy damage.
Fortunately there were no injuries as the homeowners were out of town and had to be notified.
The Twickemham district boasts the largest collection of antebellum homes in Alabama, although the Davis House is post civil war. Still, old enough at 130 to have accumulated a few ghosts and goblins over the years which, sadly, now have more room to invite their goulish friends over this Halloween season.
It's unknown as this time whether there will be an attempt to rebuild the classic Queen Anne style home.
© 2019 – Jim Casey