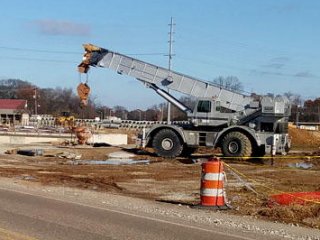 All's quiet on Church Street this Thanksgiving season. Al DOT has suspended all temporary roadwork closures for the holiday as the site in the photo is at a standstill.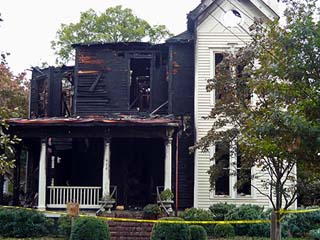 Tragedy struck Huntsville's affluent downtown neighborhood early Sunday morning when the historic 1889 Davis House caught fire.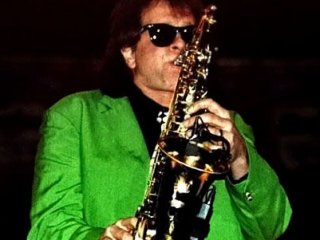 Eddie Money, who passed away on Friday the 13th, once appeared at Big Spring Jam in Huntsville but his assertions of once being a police officer turn out to be… a cop out.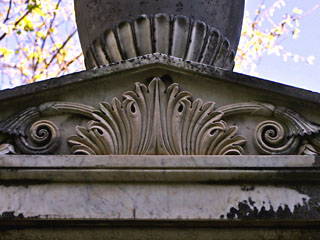 This monument in Huntsville's Historic Maple Hill Cemetery presents a beautifully carved relief perhaps to acknowledge the natural conclusion of life.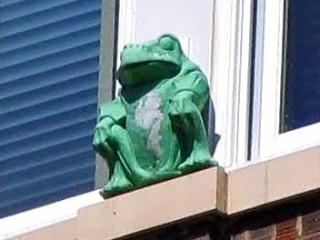 The overlord frog lives at an undisclosed location in downtown Huntsville. I don't know why he sits there. Maybe he's had a cup of Joe too many, or maybe he's hiding from his wife.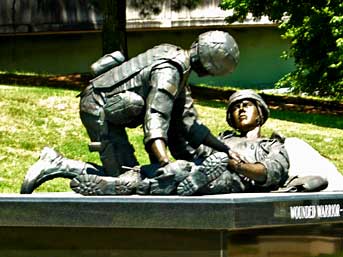 A new display has appeared at Huntsville Veterans Memorial in downtown Huntsville. The new display features a medic attending to a wounded warrior.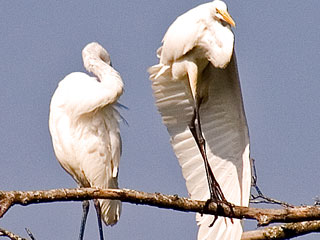 The Great White Egrets have been hanging around and gave me an opportunity to get a few more shots at a closer range. This girl is quite a floozy, as you can see, she's not just giving leg, she's showing a rather tasty looking thigh too!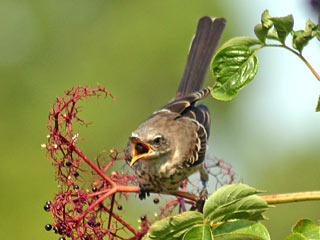 …early last week, a flock of starlings showed up. I say "flock" when what might be more appropriate would be "heard" because when they found the bush the whole bunch stampeded and went on a crazy feeding frenzy.