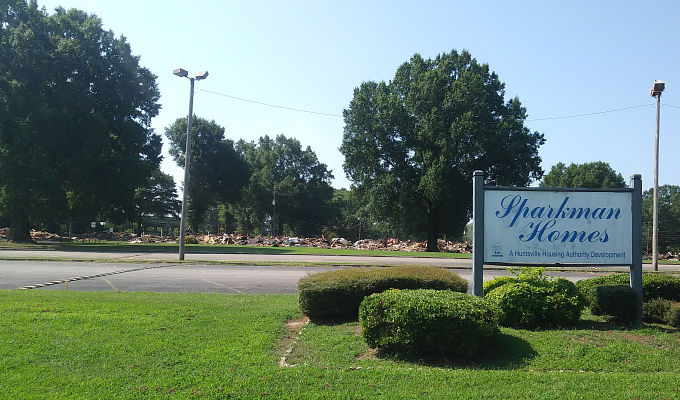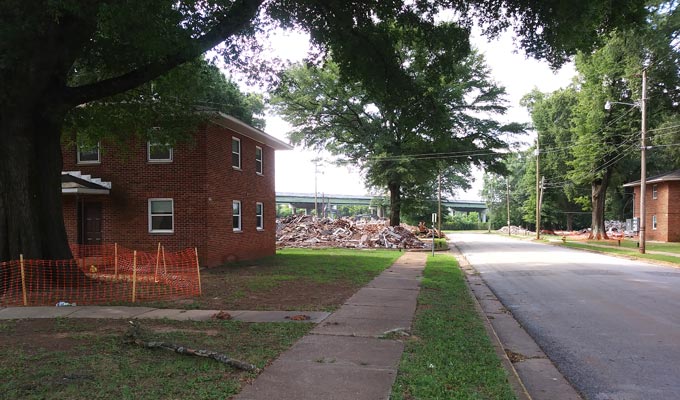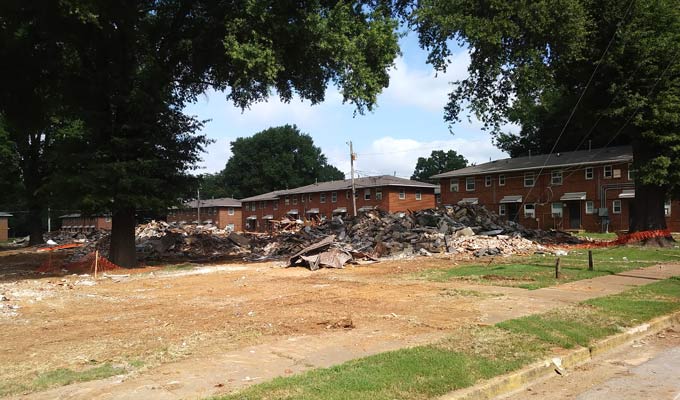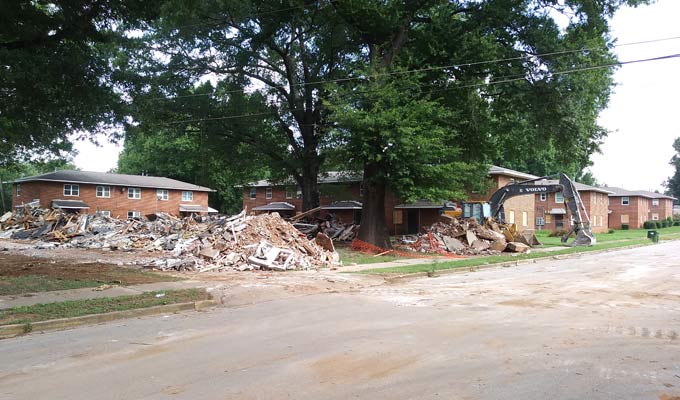 Mason Court Razed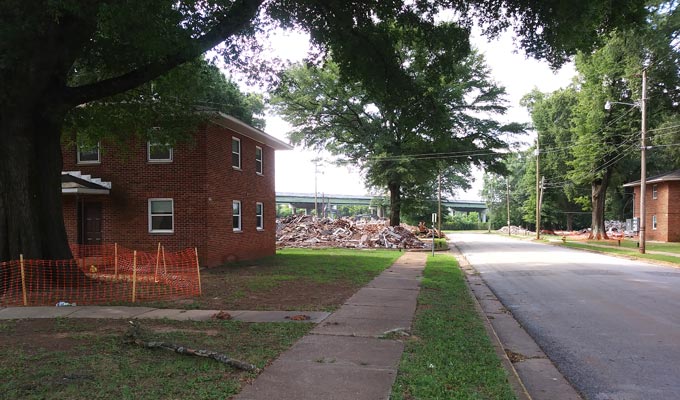 Mason Court Razed
Mason Court Razed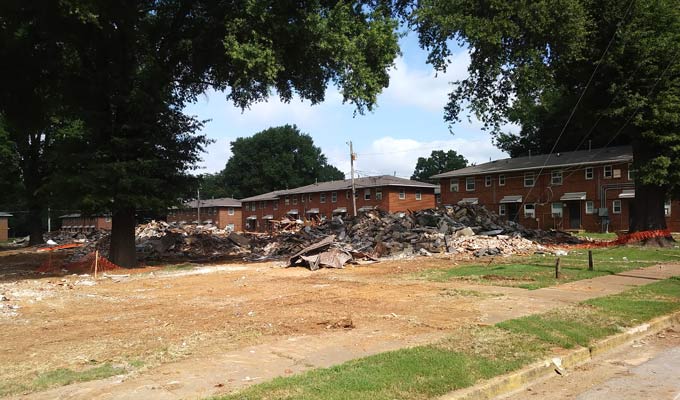 Mason Court Razed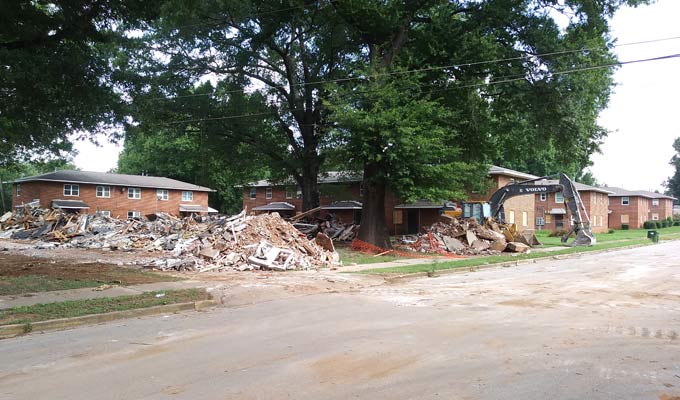 Reported in the article below, long time and storied public housing complex Mason Court, aka Sparkman Homes, located on Holmes Ave. in downtown Huntsville, has been in the process of evacuation and finally the wrecking ball.
A few months behind schedule the demolition began last week and is moving along quickly with more units toppled since these photos were taken on Thursday.
When I entered the complex the heavy equipment operators were not on site and I was quite literally the only soul in the neighborhood.
©2020 – Jim Casey
---
Oscar Mason Library Branch Demolished