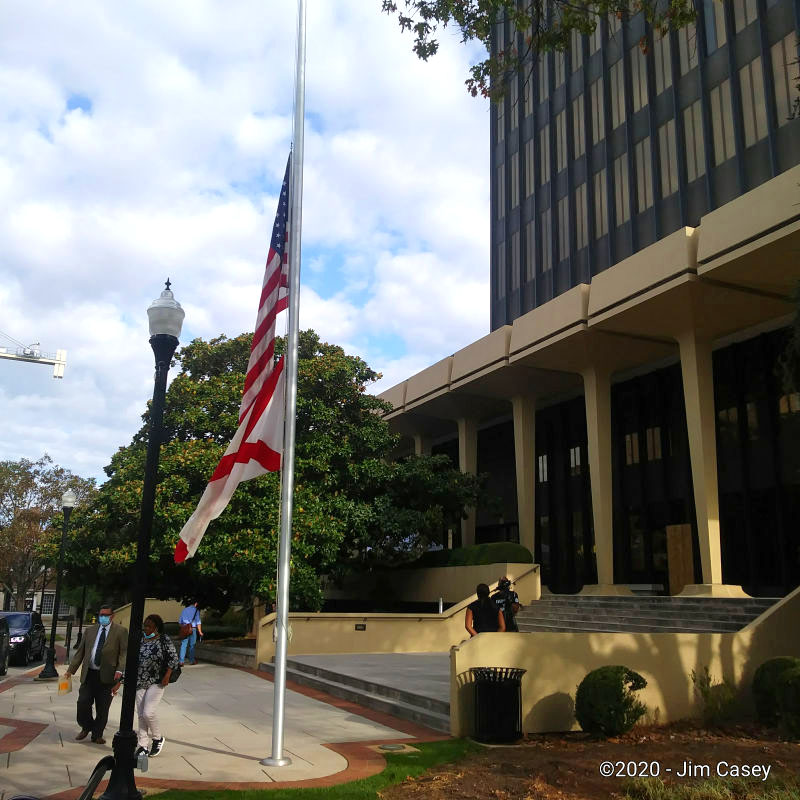 It has truly been a monumental day in Huntsville with two major happenings at Maple Hill Cemetery.
---
Confederate Monument
Crews worked under the cover of darkness last night to remove Huntsville's Confederate Monument from in front of the Madison County Courthouse.
They continued working diligently this morning after sunrise to place the monument in Maple Hill Cemetery were it now overlooks Civil War dead, many unknown.
---
Eula Battle Laid To Rest
Huntsville's First Lady, wife and best friend to Huntsville's Mayor Tommy Battle. passed away from cancer earlier this week and was laid to rest this afternoon, also in Maple Hill Cemetery.
The family held public services at Trinity United Mehodist Church and had a private service for family and friends at Maple Hill. The video shows the procession as it arived at the cemetery.
©2020 – Jim Casey