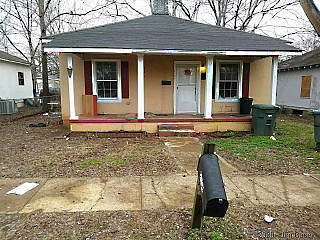 Regardless of what you believe, or what your perspective is, it's a shame how these things go down. It's a tragedy for everyone involved.
I visited Oklahoma City in October of 1999 on a pilgrimage of sorts. Although I have already presented a slide show in a previous column about McVeigh and the bombing, I have added and recomposed the photos, which are now presented here. Wow. Looking at the calendar, I cannot believe it has been 20 years […]
Suggesting John McCain, and the other three nutcases, Lindsey Graham, Kelly Ayotte, and Pete King, are acting on behalf of not only domestic terrorism, but even sympathizers of international terrorism may seem a little far fetched. But does it really?
A perfect plantation system where you get only what you need to insure you're productive for your duties, while eliminating personal discretion in just about everything you do, say, eat, or where you go. Healthy slaves is productive slaves.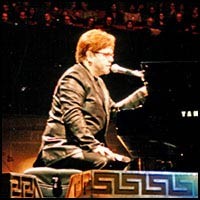 The photos of Elton John were taken at the
Myriad in Oklahoma City on October 30, 1999. Elton's temper tantrums are legendary amoung insiders, but it rarely ever shows in public. Click thru to see the star in rare form, the crowd rapturous with applause, he approached the front of the stage – without microphone – and bellowed out: "Here I am, come and get me you Son of a BITCH!"
Bigger, better, faster, more! What else has been sold in the shadowy name of McTimothy and the OKC bombing? News articles! Lots and lots of newsprint and content and television.
During the execution of Timothy, CBS News ran a tribute to the victims that
was unabashedly mellow dramatic. It isn't that the victims don't deserve consideration.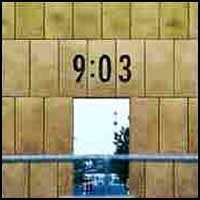 Many people will read that line and think "what gall" to even suggest that Mr. McVeigh is worthy to even be considered in the same breath as the only Son of God and Christian Saviour Jesus Christ.
Digging through some more of the totally defunct archives that usually get the term "morgue" because they are no longer available anywhere, and in fact maybe hard for me to even find because I've got computer files on 1.5″ floppies, cds, dvd discs, zips, flashes, portable backup discs, crashed hard-drives, and more than one working computer – I finally found the very first page that was the inception of TOCC TV.