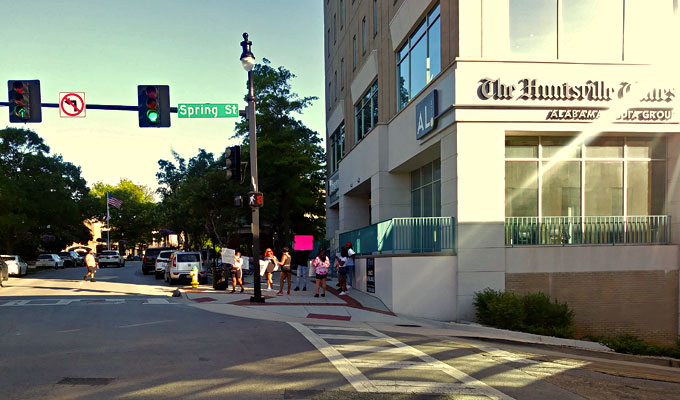 Posted: 7:15 p.m.
These were the scenes in downtown Huntsville just a few minutes ago. The George Floyd protest organized by an Oakwood University student drew a large crowd, perhaps as many as 2000.
The peaceful demonstration began in Big Spring East and progressed to the Court House square. However, mainstream media reports at this hour indicate some friction and rising tensions as Mayor Tommy Battle made an appearance. Reports also say the demonstration scheduled to end at 6:00 p.m. is not dispersing and police are considering ways to encourage them to leave without arrests.
You may want to follow MSM sources in Huntsville for additional information on the resolve of the situation.
©2020 – Jim Casey