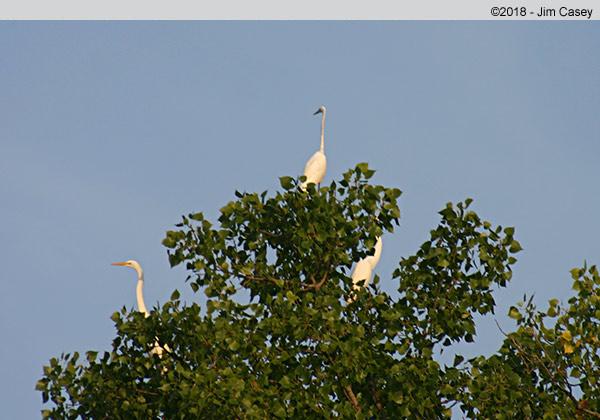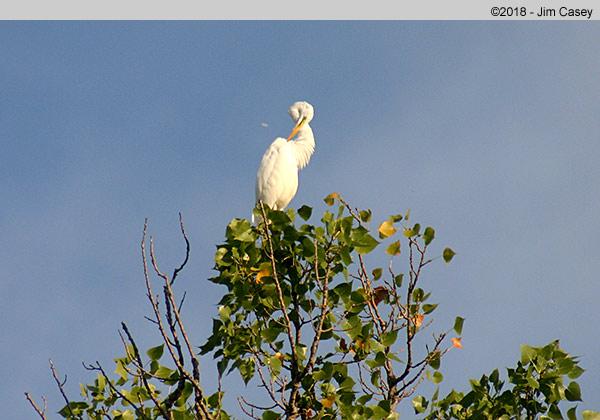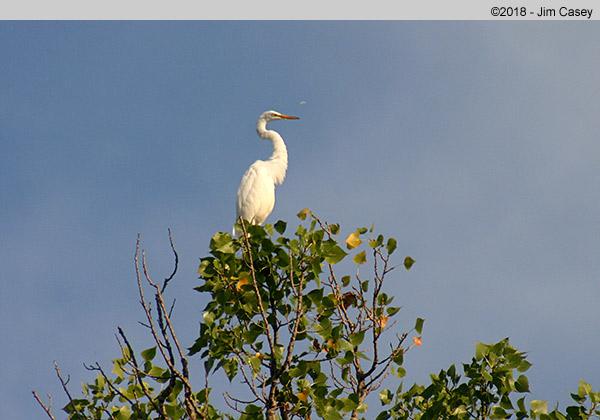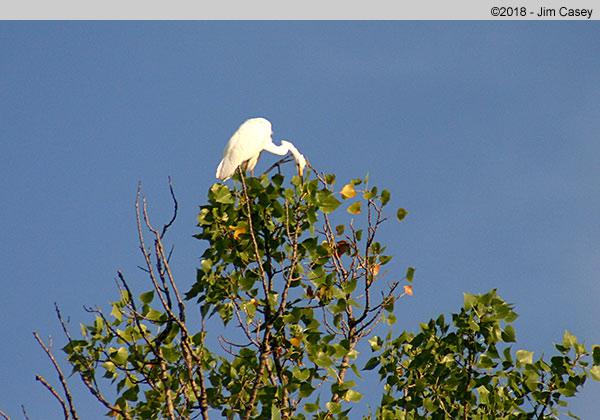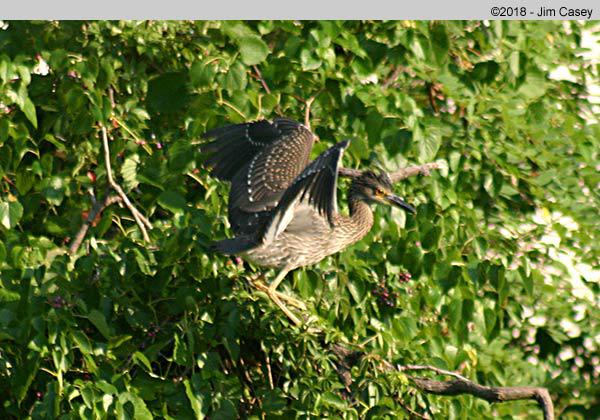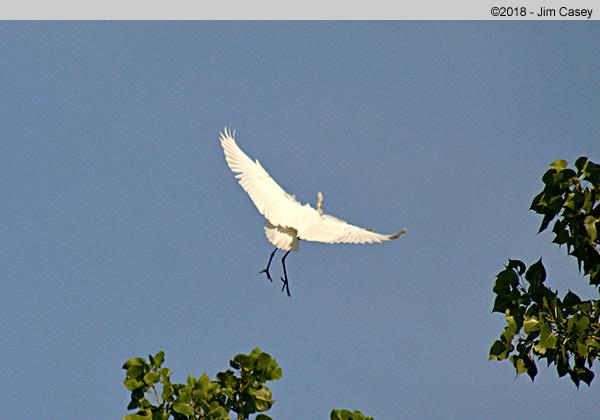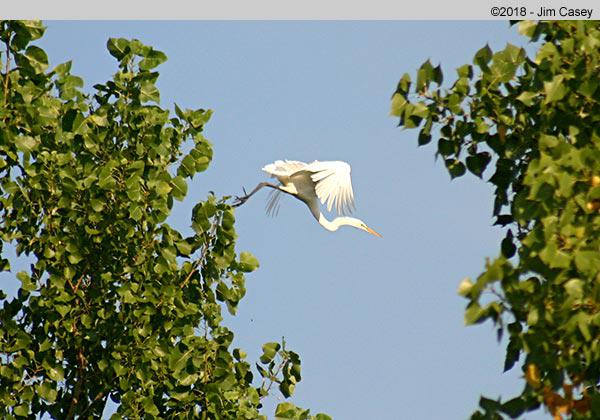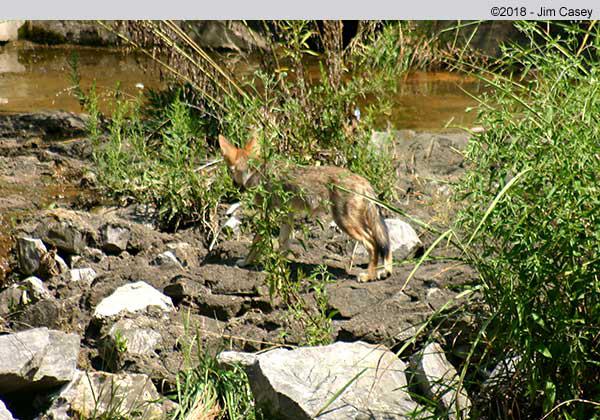 Great White Egret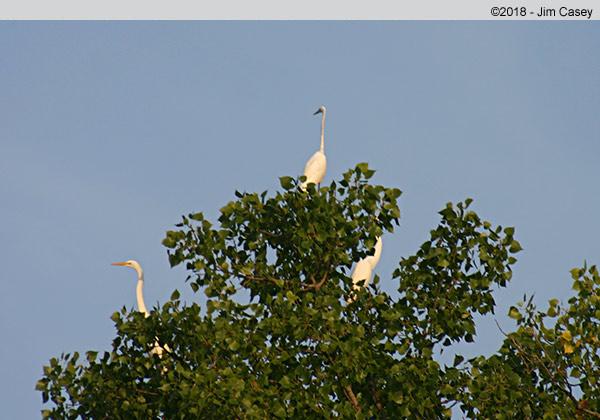 Great White Egret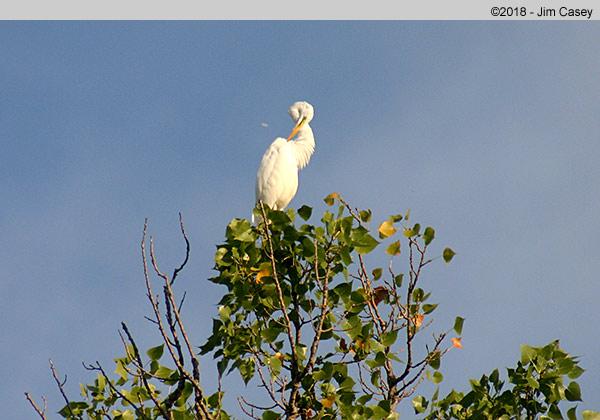 Great White Egret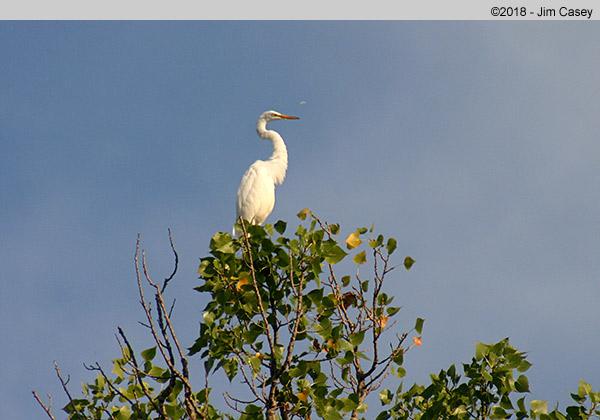 Great White Egret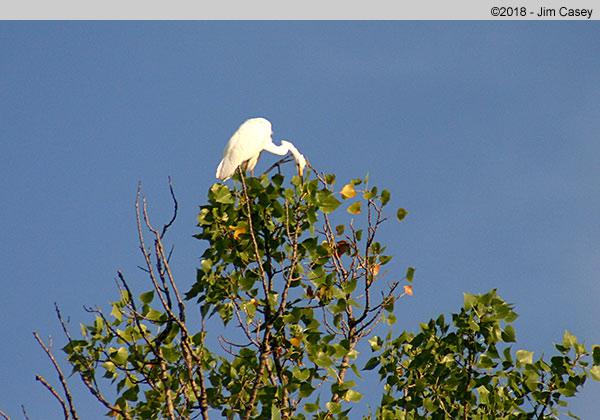 Chicken Size Bird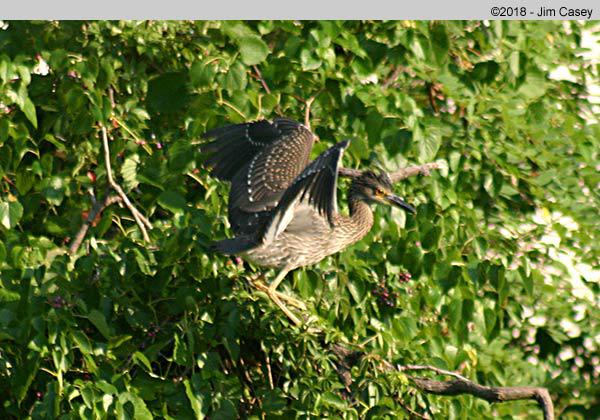 Great White Egret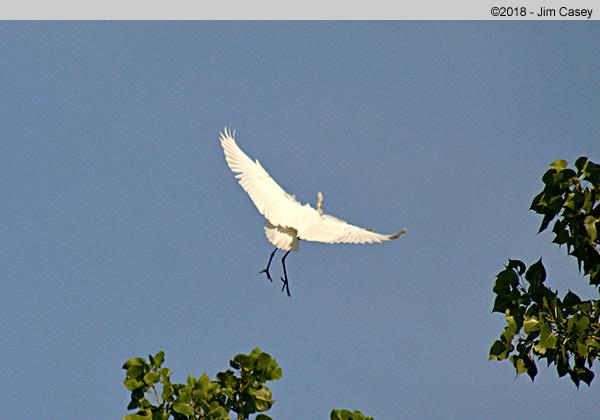 Great White Egret
The Egret Has Flown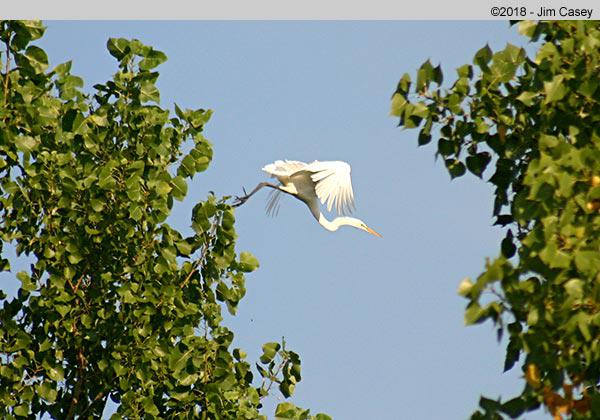 Wolf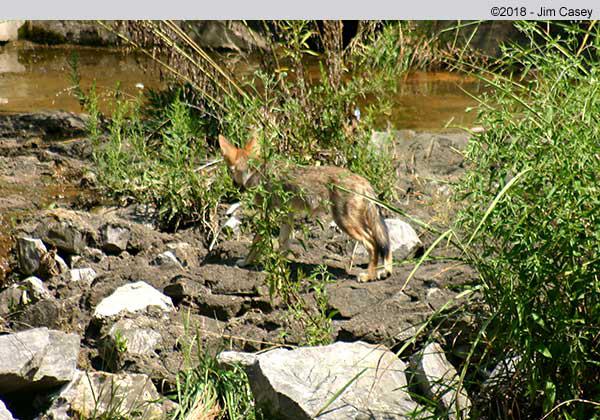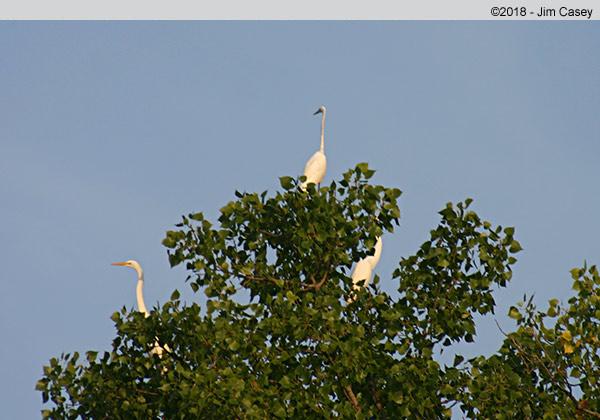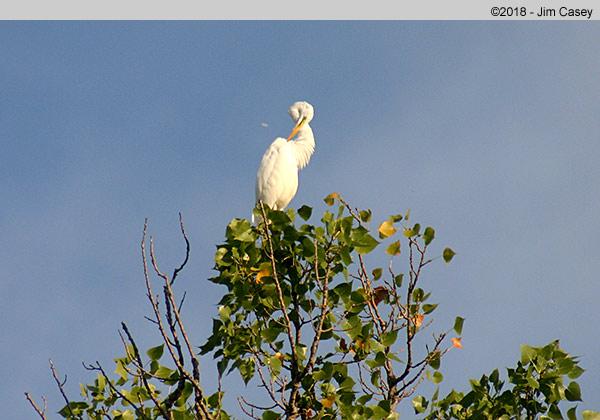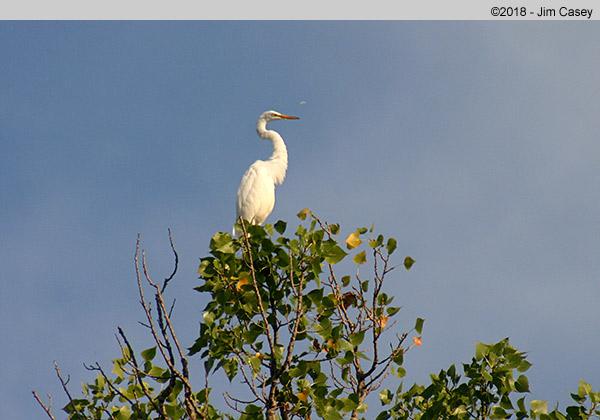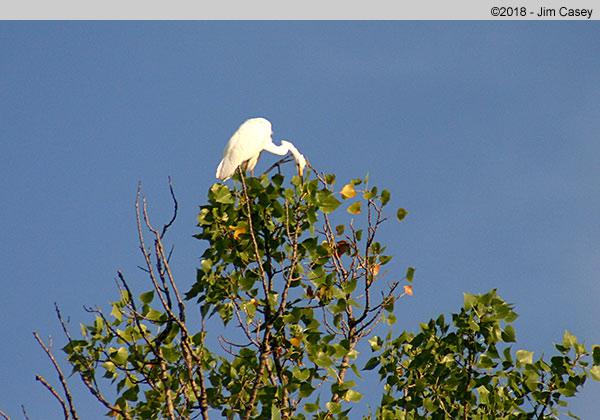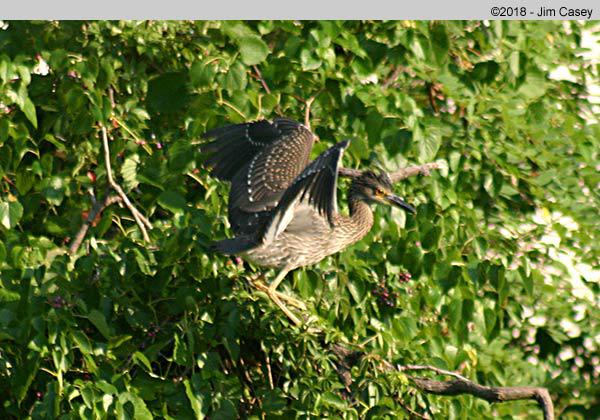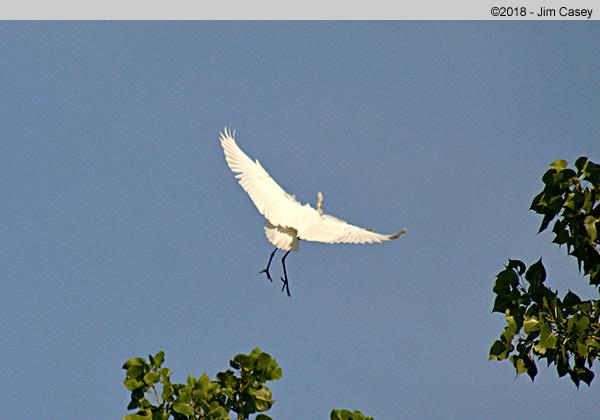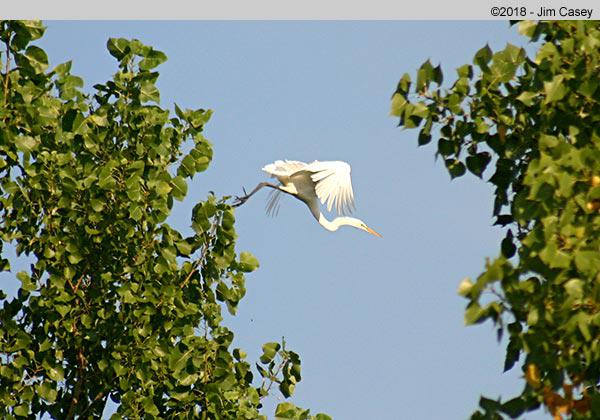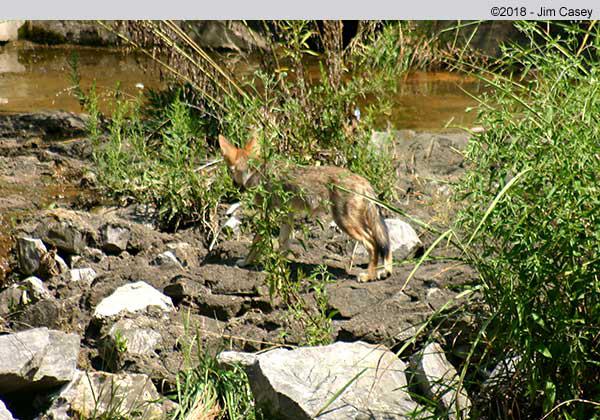 The wildlife I stumble across in downtown Huntsville has never ceased to amaze me. Even though I grew up an avid "outdoors man," spending time on boy scout camp outs and weekends on the lake, I never saw as much diversity of wildlife until I found out they all actually live downtown. I photographed these Great White Egrets in the middle of downtown Huntsville where the exact location shall remain undisclosed.
When I first saw these birds, I thought they were probably stray Whooping Cranes that had wandered from Wheeler wildlife refuge. They are not. When I started looking them up on the Internet, I found out that these birds are actually common and not endangered at all, as are the Whooping Cranes. In fact, while seeing this bird might seem rare unless you know where to look, their habitat encompasses all of North America and most of the rest of the world.
The Egrets are also a type Heron. When looking them up on the Internet, it seems that there is some confusion and cross over naming of this particular bird and another similar one called Great White Herons, or White Phase Herons whose habitat does not include North Alabama and is primarily in parts of Florida. I've also seen yet another long legged white bird that is a similar but smaller bird, perhaps a type of crane or yet another species of heron, and it's actually been seen in the pond at Big Spring Park.
Also in the slide show you will see another turkey sized bird of which I have photographed before – I think. This one looks the same except his marks are brownish and gray while the one previous photographed, see the article below "Umber Eyed Bird" is definitely marked in blueish tones. I suppose they are also different sub-species, but I don't know, and please send me an email if you would care to identify this bird for me.
I should say, as indicated by my resolve to figure out what the chicken sized bird is, that I've never really been a bird watcher. The darn things just keep flying into my path and demanding that I take their portrait. Probably since I never saw so much wildlife until I started looking downtown. Which is a lead-in to say, I've also seen and heard a pack of coyotes in downtown Huntsville. Lest you think it must have been wolves, which I've heard of being in town, I can assure you there is nothing like the sound of a pack of coyotes when they gather together for a brief kumbaya. However, I have heard of wolves in Huntsville before and I recently did get to see them first hand.
And if your interested in knowing, I've seen red-foxes in Huntsville quite a few times. Usually only one at a time, but sometimes two or three. I did get a quick but not very good shot of fox one time, but it's archived somewhere I'm not looking right now. The foxes are really tough to photo because unless you have your camera in hand and ready to shoot, even though they aren't really skittish per se they keep moving and are gone before you can turn around. For folks that live on the east side of Huntsville, this is certainly no secret as the foxes will traipse nearly openly through a neighborhood. I actually saw a fox one time some time ago in the area of governors drive near the library.
The last photo in the slide-show is of the one lone-wolf seen by my camera. While the camera only saw this one, I did in fact see a pack of five wolves apparently seeking water. I truly did stumble upon them and had to go back and get the camera. When I got back, they were looking right at me and headed up the bank to leave. By the time I got the camera up to shoot, only the one was left. I suppose the straggler to be a female as she was just a bit smaller than the others. While she did linger long enough to take a few shots, she wouldn't give me any face time and then she too sauntered up the embankment and into the woods. There are some reddish tones in this wolfs coat, but I'm not sure it's enough to qualify her as a Red Wolf or if she is simply a Grey Wolf.
________________________
© 2018 – Jim Casey
TOCC.tv Red HOT Uploads