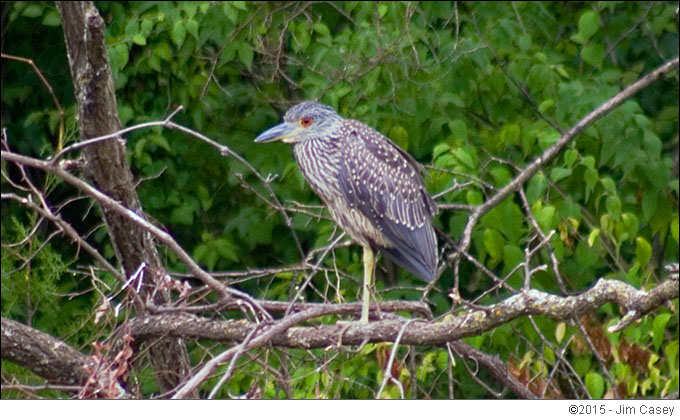 Here is another photograph I took of the same birds that I showcased in the recent article Long Legged Birds
I had this one sitting on the back burner, frankly, because I wasn't really happy with the clarity of the shot. I've got my excuses, very low light, very long zoom, heavy processing, etc. Even still, when I went back for a second look, I decided that it was better than I remembered, and the contrast of the birds umber eye helped to make the shot worthy of presentation with the others.
________________________
© 2015 – Jim Casey
TOCC.tv Red HOT Uploads
Most Recent Articles
Video – This live walkabout explores Huntsville attractions near the Huntsville Depot Museum, but lurking in the background is the National Children's Advocacy Center. Protecting abused kids seems like a good idea until the tables turn and the "answer" becomes the problem.