Commercialize, commercialize, commercialize. How many ways are there to commercialize? The thought is a little bit scary.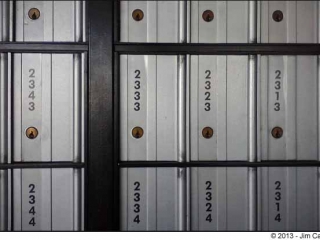 The news today says the days of the Post Office are numbered, and that they will end Saturday delivery this summer to save money. One more casualty in the digital rampage.
For those of you grown accustomed to looking at the world though the cynical eyes of jaded satire – this isn't satire. It is the real thing.
Seldom have I seen such an obnoxious sign-off for loyal customers. One thing is for certain, the Huntsville Times print edition is a lame attempt to accomplish nothing more than run interference against any would be competitors who might try to step in and fill the empty space created by the three day print schedule.I […]
I am pleased to announce, although not running as a republican (I am Independent), I will be the only conservative participating in tomorrow night's presidential debate. That as a result of Mitt Romney once again demonstrating himself to be a liberal democrat, flippy flopping on his pledge to oppose illegal immigration. I believe I recall […]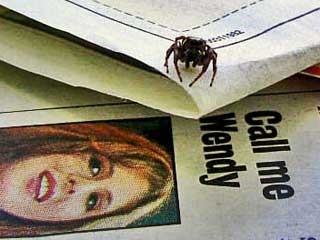 Well. I don't really react that way since I usually read the complimentary paper at the burger breakfast joint. Usually, it's just another customer obnoxiously hogging the premium still sitting on his otherwise empty table…
A few weeks ago I published a column discussing the apocalyptic advance of all things digital. The column highlights the recent decision by the Huntsville Times to follow a three day hardcopy publishing schedule beginning sometime this fall. In the column I chastise The Huntsville Times and Al.com for being impetuous in their publishing decisions: […]
In MANY ways, he is the most identifiable icon of "the American century," and therefore, he will be one of the most identifiable icons in all of world history…
Did you know Huntsvillian? When you picked up this Tuesday morning's hardcopy of the Huntsville Times, it was printed in Birmingham and shipped to Huntsville overnight! This new reality was announced yesterday in the Huntsville Times and in the wake of the announcement a few weeks ago that publication of the Times will go to […]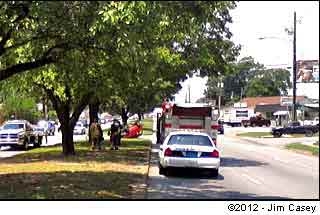 The photographer in me beckoned. I was there, and so I whipped out my not very smart phone, and took a couple of shots. Doing a quick edit, I uploaded one to my fb page…
I remember more than eight years ago when I began discovering the Internet and all it's potential. There was no such thing as a "blogger" back in those days. The best computers were likely still running on 400 cpus, or less, and the idea of audio and video were seriously hampered by immanently slow connection […]
Two nights ago on Monday evening, I attended and spoke at a public forum held by North Alabama State lawmakers. The forum was broadcast by a local cable carrier, and for those viewers no additional explanation of my remarks will be needed. However, although the Huntsville Times actually did a better job of placing my […]