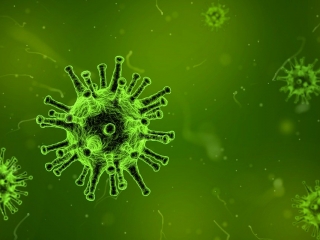 The Orwellian, draconian, imposition of socialist big brother must not be provided an infrastructure to build upon.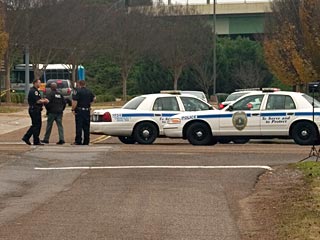 What the hell? Seems I'm feeling a little bit quippish today, but no really, that's not punny. The judge is furious !!! Gag !
Donald J Trump doesn't speak softly, but he sure as hell carries a big stick. If he can keep his own big toes out of the way, like newly affirmed Attorney General Jeff Sessions, it's just barely possible that he can negatively impact crime, enhance medical care for all – and make America greater than ever before.
Casey Wardynski, once considered to be the great white hope sent to restore the order and save civilization from denigrating socialist policy, is now purporting a system of socialist indoctrination to overcome the shortcomings of good white-folk families and the incompetance of educators who themselves lack self-discipline.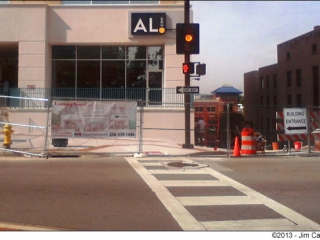 This photo shows where an enclave of "professional" journalists, apparently the remnants from The Huntsville Times, now working for "AL.com" have set up shop in downtown Huntsville – only three blocks from the original "Times Building." Last week a senate panel approved guidelines in order to define what a journalist is under the new media […]
So, bitch, bitch, bitch, didn't all them slaves bitch about broke up families and sending they baybee to be raised by someone else…
All the basic principles of good government, good media, and good citizenship are being turned upside down by obvious and glaring conflicts of interest.
Suggesting John McCain, and the other three nutcases, Lindsey Graham, Kelly Ayotte, and Pete King, are acting on behalf of not only domestic terrorism, but even sympathizers of international terrorism may seem a little far fetched. But does it really?
The brave young nubiles taking a stand for women everywhere. Then again, depending on your perspective, you might just see a touch of satire in Putin's sanctions.
Tough words. Still, there's more to Ratzinger's retirement than old age and disgrace over sexual abuse scandals. Or is there? First I must say, I am not Catholic and never have been.
And he's exactly right. The freedom and independence, and unalienable rights, that are recognized by the constitution have already been paid for by far more and too much blood to be flushed down the toilet of histrionic socialists. In order to end WWII, the decision was made to drop nuclear bombs on Hiroshima and Nagasaki. […]
When I first noticed these illegal trends by "law enforcement" several years ago, I thought it was some kind of joke. You know, a training program about important values in our country, like a continuing adult education program. After awhile, the reality sank in deeper and deeper. Big Brother is playing no game. The attack […]