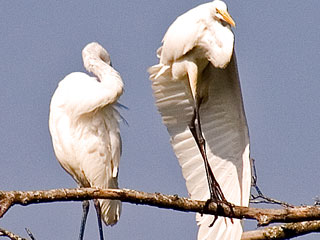 The Great White Egrets have been hanging around and gave me an opportunity to get a few more shots at a closer range. This girl is quite a floozy, as you can see, she's not just giving leg, she's showing a rather tasty looking thigh too!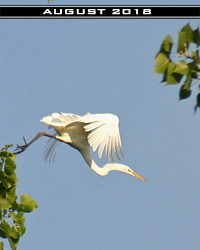 The Great White Egrets – I never saw as much diversity of wildlife until I found out they all actually live downtown.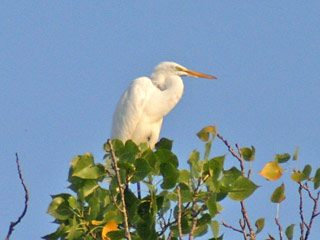 Even though I grew up an avid "outdoors man," spending time on boy scout camp outs and weekends on the lake, I never saw as much diversity of wildlife until I found out they all actually live downtown.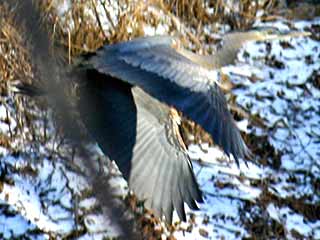 I've been trying to cook this goose for two years. It's the fastest slow moving animal I have ever seen. If I approach from the left, immediately upon entering her field of view, she flies to the right. If I approach from the right, she's gone just as quickly to the left.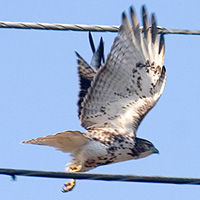 I reckon this to be chicken hawk, but she seems to brighter and more beautifully marked than what I have seen before. She sat there so quietly, and for so long, that I decided she might be sick, or maybe dazed on poison, or something. The was still sitting there forty five minutes later when I finally had to leave. But again it seems I am wrong. Because she continues to come back and sit in the same spot, or sometimes just down the way, on the same power lines.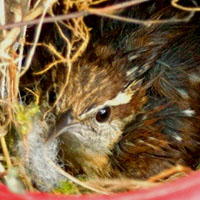 To my chagrin, I really had no other choice but to place the bird condo in another spot out front – but hopefully not too very far away. I watched for quite awhile after moving the nest, and finally I began to loose hope as the little bird didn't seem to figure out where the new location was, or if she intended to resume her matronly duties.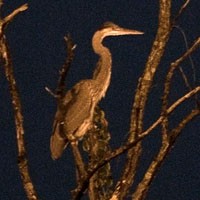 I felt this to be a remarkable shot for several reasons. The rarity, getting three in one frame, the distance away, and the distance off the ground up in the trees. It was well after dark, shooting max f-stop and zoom at a max 300mm for a 2 second exposure at 800 iso, on a monopod steadied against a nearby fence. After the fact, I found I actually over exposed a little bit, but all in all I can't complain too much about the clarity and sharpness of the focus.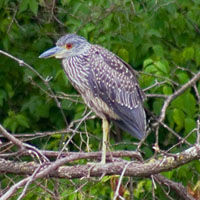 I had this one sitting on the back burner, frankly, because I wasn't really happy with the clarity of the shot. I've got my excuses, low light, long zoom, heavy processing, etc. Even still, when I went back for a second look, I decided that it was better than I remembered, and the contrast of the birds umber eye helped to make the shot worthy of presentation.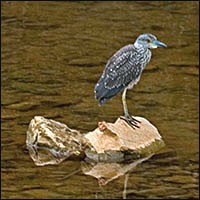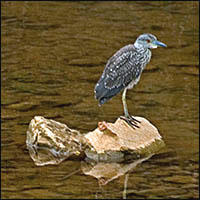 On one of my ventures into the backwoods and backwaters of the Tennessee River, I came upon these birds ambling around in the shallow waters. Maybe because of global warming, it has been reported that certain types of water birds, similar to these, have been seen in the North Alabama area where they had not been seen before.