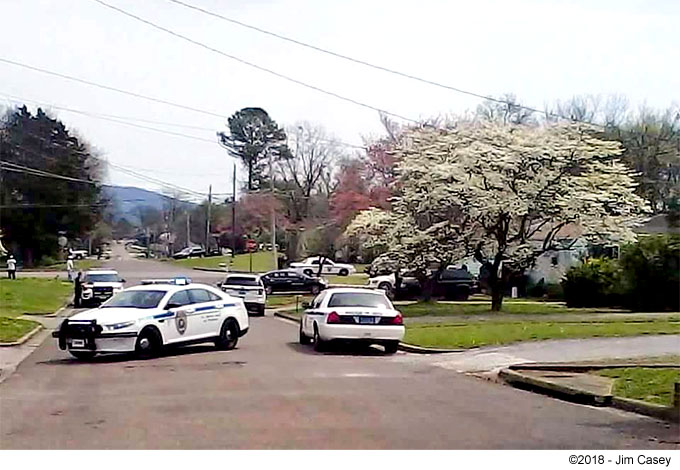 2018.04.15 UPDATE: A neighborhood source says that an unwanted visitor had caused a dispute at the residence and subsequently left the scene without confrontation or apprehension by police, and that no additional legal action took place at the location, at that time.
This was the scene I encountered today in West Huntsville as I was passing through about noon. The police had blocked off 7th Ave and 13th St. In the shadows on the right there is an officer with a high powered rifle that looked about like an ak-47. Other officers had their weapons drawn and ready as they were apparently waiting to apprehend someone from inside the house.
Just passing through I wasn't really in journalist mode and couldn't stay around to see the final resolution of the situation. If I can gather some additional details in a day or two I'll update this post.
© 2018 – Jim Casey