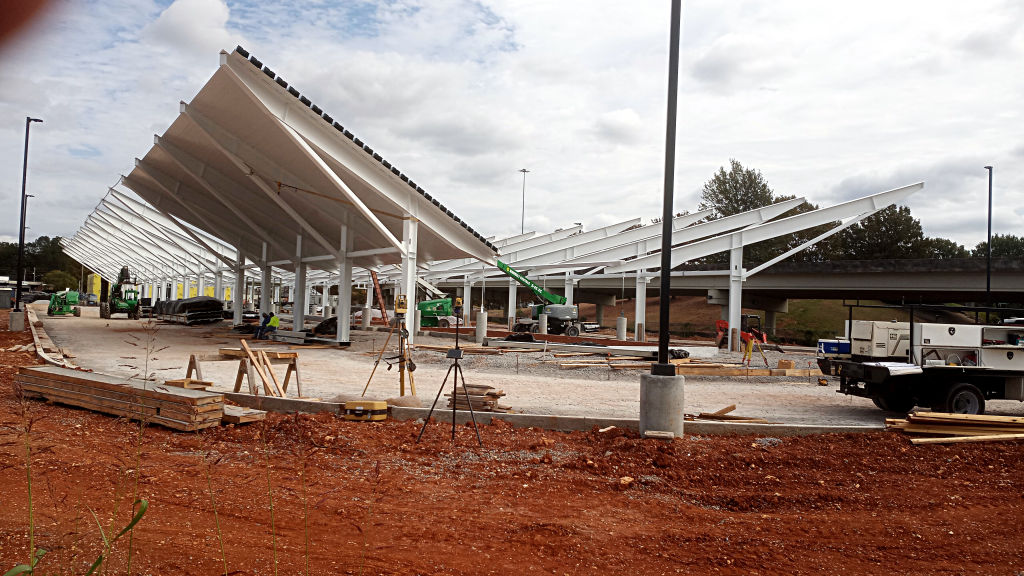 Huntsville's brand new Transportation Bus Station is still being constructed on Church Street and Pratt Ave next to the old one.
The new terminal for local bus transportation is way bigger than before with room for more and bigger, better, faster buses. It's expected to be completed and ready to roll sometime in coming months. The old terminal will serve as a maintenance facility.
Even though it seems obvious to the casual onlooker apparently neither construction workers or city officials have yet to notice the roof is upside down. I can just imagine bus patrons sitting there in the middle during a pouring rain with a torrent of gallons and gallons of water pouring onto them. No umbrella is gonna suffice. And for travellers who gravitate toward the outside, the pitch is so sharp a blowing cold wind and rain will be inescapable.
Well, it's not done yet and maybe there's more work to complete than meets the eye at this time.
NOTE: For people not from the South or who maybe live in other parts of the world. The red dirt in the foreground is a good illustration of Alabama's notorious red clay soil. Sticky like clay it's always messy to work with.
©2023 – Jim Casey