Sure enough, at the head of the table, sat the unmistakable, flamboyant icon – with his "towering pompador."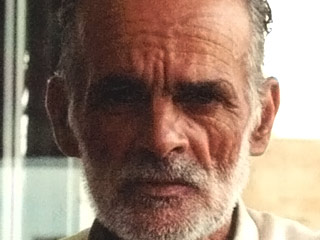 Folks around Huntsville will remember Marvin Pogue as the high profile homeless veteran who was frequently seen heading up and down University Drive, or maybe the Parkway, with his grocery cart.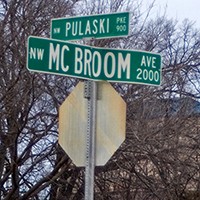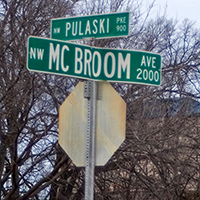 Unlike The Cannon Ball Run, which almost certainly indicates prescient knowledge by city planners on some level (of the impending Lee High Bus Massacre) this street was probably named before the massacre was orchestrated… maybe. Unfortunately, it does appear that the reflective concept ultimately provided inspiration to extend the event.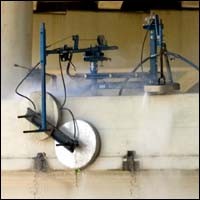 One good turn deserves another, is how the saying goes. And these guys are unstoppable. Once started on the Parkway I565 cloverleaf, however, I think they may have gotten into a Mobius loop. Every time they get to the end of a ramp, they turn around and go back in the same direction from whence they came.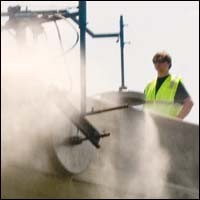 Have you ever heard the joke about why it is that you drive on the Parkway, and park on the driveway? Well, if you've been out on I565 in the last couple of months, you may have seen this gizmo headed up and down the highway.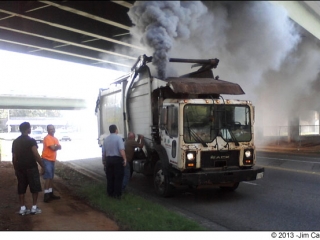 There was even so much smoke that traffic on the Parkway ramp that merges just above there was also slowing down to a crawl.