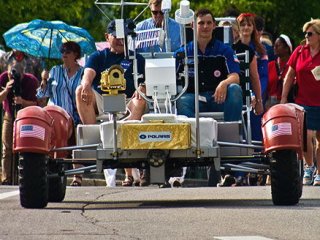 Just minutes ago this Lunar Rover recreated by Polaris rolled through the streets of Huntsville beginning from the front porch of the Von Braun Civic Center and heading for the court house square !!!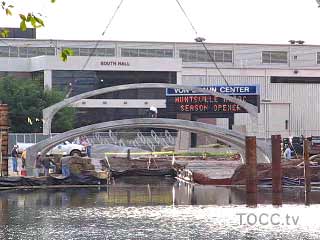 It is worthy of note, building this bridge certainly did not take a rocket scientist, however, I think you will agree when viewing the video that the skill and acumen of the engineers and workers is fantastic.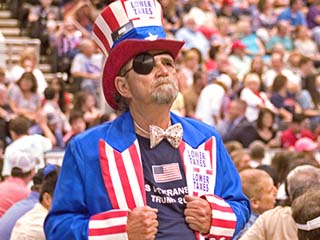 Read the commentary & see the images from the infamous Strange Trump rally where Trump declares of NFL quarterback Colin Kaepernick, "…fire that son of a bitch!" BONUS: Flag Burning Video !!!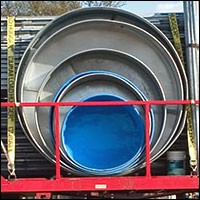 So, I decided to go to the Ringling Bros. and Barnum & Bailey Circus elephant walk last week when they were in town. I had photos from ten years ago that had been lost in a computer crash of some kind, and I wanted to get some new shots while the elephants are still around! You probably already heard that the Circus has decided, because of public pressure being incited by PETA (People for the Ethical Treatment of Animals), to phase out the elephants in the show by 2018. For Huntsville, that might mean one more show in a couple of years, but even though they come around on a regular schedule, there is some variation and you never know.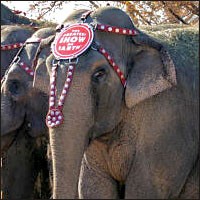 It seems to me that a lot of people love elephants, and by extension all other wild and exotic animals, many near extinction, because there is a circus and because there are zoos where we can see them and they become real. The conservation and protection of all those magnificent animals depends on public awareness and concern for them. Animals we never see, are animals we never worry about. I can't answer all the questions about animal treatment and happiness, but it seems to me that PETA is doing more harm than good. And besides, what's a circus without elephants? Maybe a prelude to a world without elephants?
I remember more than eight years ago when I began discovering the Internet and all it's potential. There was no such thing as a "blogger" back in those days. The best computers were likely still running on 400 cpus, or less, and the idea of audio and video were seriously hampered by immanently slow connection […]