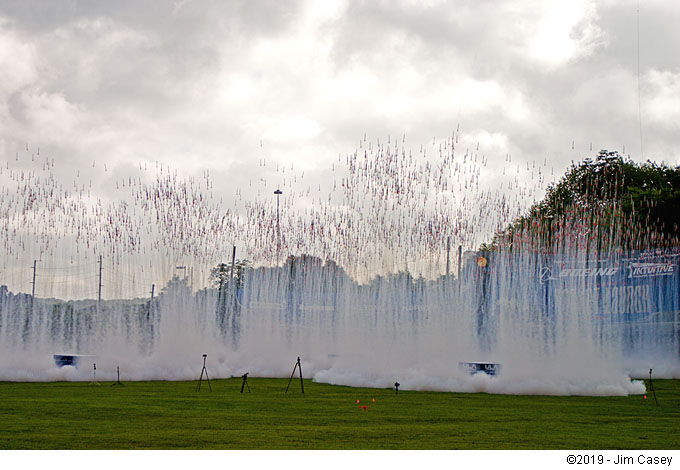 [ icon-camera ZOOM – Wide Screen Image View ]
We have LIFTOFF !!! To commemorate the 50th Anniversary of the Apollo 11 liftoff that put the first man on the moon, the US Space & Rocket Center in Huntsville broke a world record by simultaneously launching 5000 Estes model rockets. The model rocket liftoff was scheduled to coincide with the exact moment that Apollo 11 lifted off 50 years ago at 8:32 a.m. local time. While this mornings launch ran just a few minutes late, it appeared to go off without hitch filling the sky with the glorious sea of model rockets seen in the photos above.
Crowds of Spacecampers and Huntsvillians by the carloads packed into the launch area filling the viewing stands and overflowing onto the grassy areas to view this once in a lifetime spectacular event. This post will be revised a little bit later to include additional photos from the event.
©2019 – Jim Casey