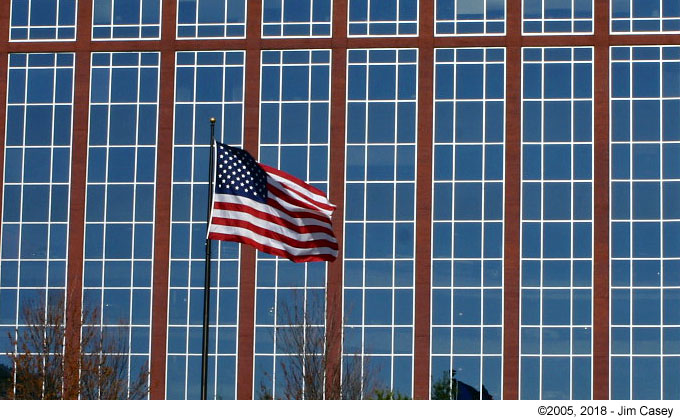 Here's one I picked out of the archives because it seems to symbolize the summation of all the mud slinging and political arm twisting on both sides of the aisle these days.
Whether from your perspective our nation is "great again" or just "more better than before" there's one thing we can all agree on, Old Glory has a checkered background – at least it does in this photograph I took back in 2005 from Big Spring Park.
The building in the background providing the checkerboard is the Colonial Bank building.
© 2018 – Jim Casey