Huntsville Police Vehicle At Immigration Ralley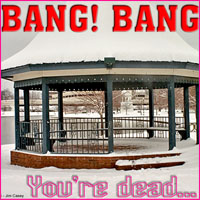 Cleveland police officer Timothy Loehmann is no better than any other dirtbag who kills as part of his gang indoctrination. For the wanton murder of innocent 12 year old Tamir Rice – that's what the death penalty is for.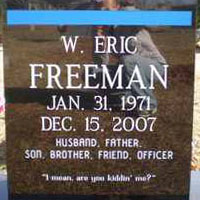 Regardless of his beginning, it turns out that William Eric Freeman wasn't much of a hero either. Because, while My Encounter With Danny Golden revealed he was poorly trained and incompetent, Eric Freeman was not only that, but he was also corrupt. My first encounter with Eric Freeman was not until 2001 and under circumstances that I am discussing only briefly because there are still outstanding legal issues, and injuries which trump any statute of limitation.