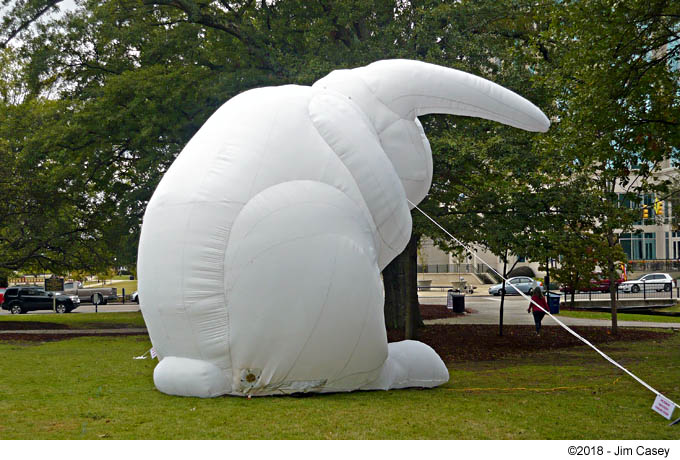 Funky white rabbits have invaded downtown Huntsville, and this old girl got caught hopping around Big Spring Park.
The exhibit, by Amanda Parer who is from Australia, is called "Intruder" because rabbits from down under are a pestilence and cause great ecological damage, according to reports. I found the exhibit to be demure, understated and anti-climatic all at the same time. So much so, that it begs for comment, and silence all at the same time. There are a dozen or so of the over-sized inflatables in Big Spring Park.
On a side note, I've seen more wild rabbits around town this year than ever before with maybe 30 – 40 sitings, mostly last spring. Usually I only see wild rabbits one or twice a year. An omen perhaps. The display will remain in Big Spring Park in downtown Huntsville until October 29th, so there's still time to go and see it for yourself. But, be careful, one of the critters tried to bite my toe.