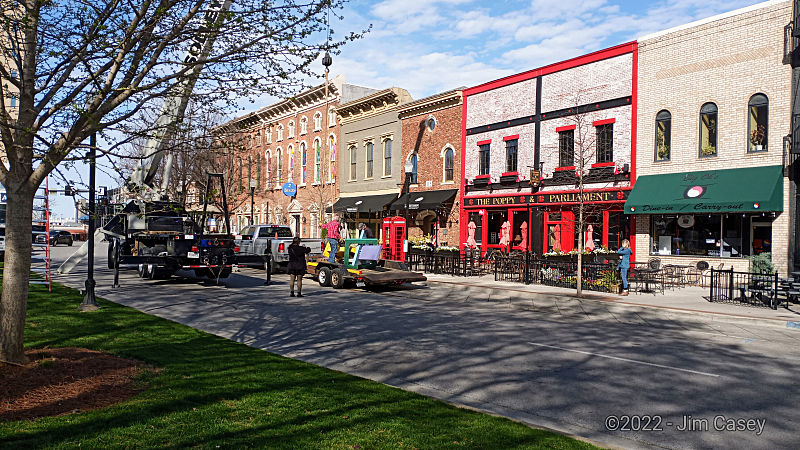 I stumbled across this scene in downtown Huntsville yesterday as workers remove a metal sculpture from Northside square. The object had been in front of The Poppy & Parliament and Big Oh's.
When first approaching I thought it might be one of those big crane operations replacing a rooftop air-conditioning unit. Those are quite a sight because the extra big crane has to lift an extra big package to the top of the building. In some cases, I've seen them using a helicopter to do the job. Not something that goes on in Huntsville too often. So, I was ready to take some video. If it had been a helicopter operation I would go live stream!
As I snapped a couple of photos instead, onlookers advised the sculpture was being removed. They didn't know, however, whether it is to be reburbished and returned or not. There does seem to be a trend of disappearing artwork in downtown as several pieces seemingly vanished in recent years from Big Spring Park and around the Art Museum.
©2022 – Jim Casey