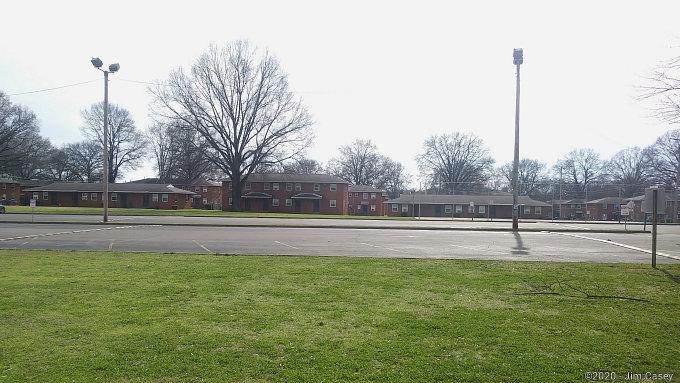 Speaking of gentrification. Huntsville Housing Authorities announced more than a year ago that Sparkman Homes, once known as Mason Court, would be vacated and prepared for demolition this month.
Some residents of the 166 unit public housing complex had worried over the past year about where they would go. However, those with housing vouchers were able to transfer their assistance to new digs elsewhere in the city while additional transportation and moving services were also provided for those in need.
Passing by the complex earlier this week I noticed the parking lot to be nearly empty with few other vehicles on the streets of the community. Sparkman Homes is located on Holmes Avenue in West Huntsville, just down the road from Butler High School where I served as Junior & Senior Class President while in High School. Huntsville City Schools also closed Butler High School recently selling it to a religious cult.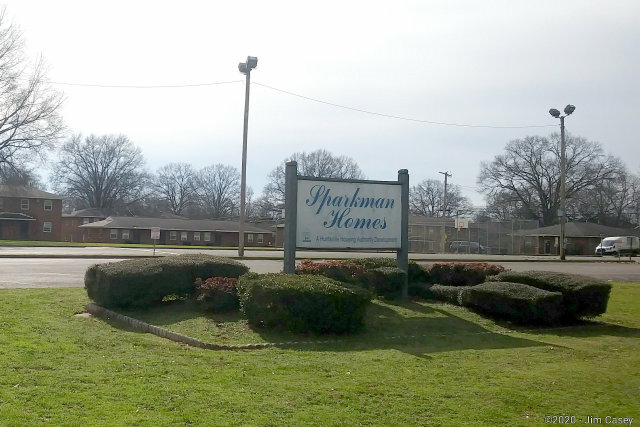 Sparkman Homes in Huntsville is ready for the wrecking ball
The housing complex built in 1954 has been through different phases of good times and bad times throughout the years with poverty and sometimes high crime rates. More recently the addition of the Oscar Mason Center Library Branch and the change of name seemed to signal a positive note for the community.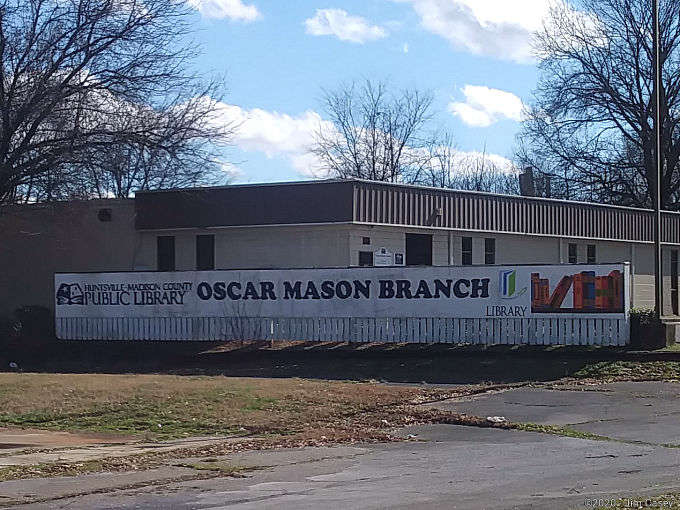 Oscar Mason Center library branch was a cultural addition to Mason Court
City officials long ago indicated their intentions to "deconcentrate poverty" by closing and redeveloping public housing complexes in this manner. The exact nature of the redevelopment of the Sparkman Homes property seems to be less than certain at this point but officials have generally discussed new mixed use homes that might include a small percentage of public housing units. Exactly when demolition will begin is yet to be seen but the complex appears to be ready.
©2020 – Jim Casey