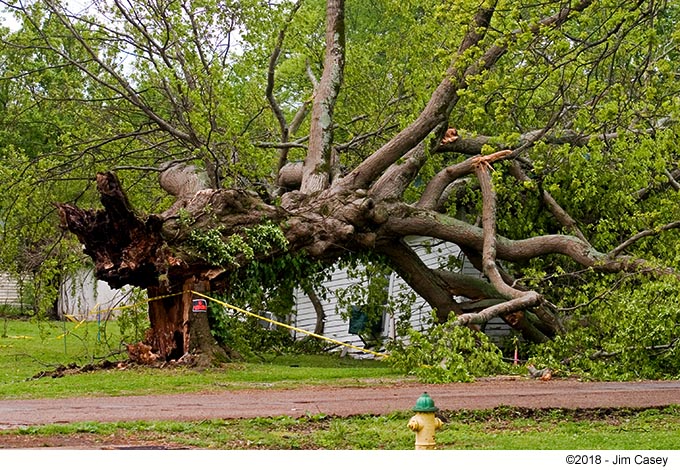 Sever storms with strong winds blew through Huntsville in the late evening hours of Sunday, April 22, 2018. Tornados were reported to have touched down in other parts of the state.
There were many downed power lines, trees and limbs throughout the city. This home in an East Huntsville neighborhood met with disaster as a large tree fell squarely onto the house, and in my estimation, leaving it a total loss. An unconfirmed neighborhood source said ambulances were in the area immediately after the tree fell and it is believed that injuries were incurred and transported to the hospital.
Revision:
Other media reports indicate that two women were transported to the hospital but are not believed to have life threatening injuries and are expected to be ok.
Front Page Image

________________________
© 2018 – Jim Casey
TOCC.tv Red HOT Uploads