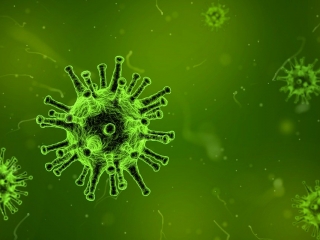 The Orwellian, draconian, imposition of socialist big brother must not be provided an infrastructure to build upon.
Finally, there are the religious cults who still believe in human sacrifice as a tenet of salvation. To them, their mea-culpa is their communion. As for me, I am Christian, and my God stated it fairly plainly. Jesus was the ONLY begotten son of God.
I stand by my remarks because I believe so many pastors and Church's have taken "preaching to itching ears" to a new level. And frankly, the jingoism is dangerous.
The brave young nubiles taking a stand for women everywhere. Then again, depending on your perspective, you might just see a touch of satire in Putin's sanctions.
Tough words. Still, there's more to Ratzinger's retirement than old age and disgrace over sexual abuse scandals. Or is there? First I must say, I am not Catholic and never have been.
If you thought you dodged the Doomsday beer truck, think again. There is something now looming on the immediate horizon that that not only threatens your beer ration, but promises to sour the milk prices for your precious Wheaties – THE FISCAL CLIFF! For the record, I never believed they would make a deal. The […]
When I first noticed these illegal trends by "law enforcement" several years ago, I thought it was some kind of joke. You know, a training program about important values in our country, like a continuing adult education program. After awhile, the reality sank in deeper and deeper. Big Brother is playing no game. The attack […]
Biden Puts The Chains on Ryan! Talk about media bias. If you are not aware, I generally watch CBS for news and political information. Not that I always agree with them, I don't. But I really couldn't abide a steady dose of an onion breath radish like Martha Radditz – yuck! The bias of which […]
Thank you for joining me in last night's debate. I am pleased to announce, based on arbitrary polling by www.tocc.tv: JIM CASEY WON THE DEBATE! ABOUT OBAMA Obama did what he's been doing throughout the campaign. He stayed back, stayed cool, carried the ball, and let Romney take enough rope to hang himself – which […]
The reality is, you have been lied to by both major political parties. Understanding what is important in this election depends on understanding what is real, and what is true. The United States economy is in decline. The fact is, since the inevitable lowering of trade barriers decades ago through NAFTA and GATT, jobs in […]
Jim Casey Participates In Historic Debate By JIM CASEY July 17, 2012 Jim Casey's participation in the October 3rd presidential debate turned out to be historic for more than one reason. On this page below you will see all of the responses Jim Casey tweeted in real time during the debate. And of course, by […]
After months of assuring the republican rank and file he would – on his "first day" in office – repeal the entire ACA, Romney this week announced his support for "some parts" of the health care bill. It was after all his baby born in Michigan, grown to a toddler during Obama's first term, and […]