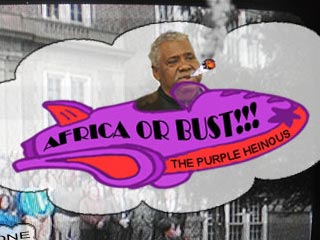 Hicken Loopie School Districts
If ever a picture was worth 750,000 words, this one is surely it. Nowadays it isn't hard to get up a few Uncle Tom's to make a picture like this, a shameless and unabashed echo of George Wallace's infamous school house stand in 1963.
Greetings loyal 8-) TOCC TV watcher.
You can subscribe to notifications directly by sending an email from the email you wish to receive notifications to: subscriber-request@tocc.tv with "subscribe" (without the quotes) in the subject line. Likewise you can "unsubscribe" at anytime.

Thanks for watching TOCC TV !!! Jim
Donate
Donate Bitcoin

Tag/Note:-

Thanks for your contribution!

Donate Ethereum

Tag/Note:-

Thanks for you contribution!

Donate Usdcoin

Tag/Note:-

Thank you for your contribution!
© 1997 - 2021 All Rights Reserved Jim Casey / TOCC.tv ®