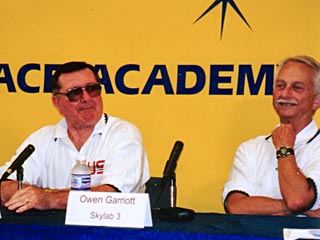 Former NASA astronaut and Huntsville resident Owen Garriott has passed away. As an Astronaut with NASA Mr. Garriott spent 60 days on Skylab in 1973 and 10 days on the Space Shuttle Space lab in 1983.
In this shot, without saying a word, Buzz the most famous photographer of all having documented Niel Armstrong's first steps on the moon, was saying to me, "use the flash dumb-ass."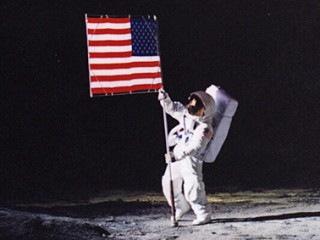 Today is the 45th anniversary of the moon landing. It is really hard to believe. It's actually harder to believe that it has been 15 years since I took the photo above at the 30th anniversary.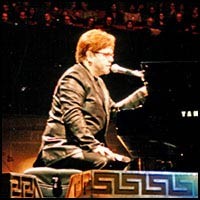 The photos of Elton John were taken at the
Myriad in Oklahoma City on October 30, 1999. Elton's temper tantrums are legendary amoung insiders, but it rarely ever shows in public. Click thru to see the star in rare form, the crowd rapturous with applause, he approached the front of the stage – without microphone – and bellowed out: "Here I am, come and get me you Son of a BITCH!"
I remember more than eight years ago when I began discovering the Internet and all it's potential. There was no such thing as a "blogger" back in those days. The best computers were likely still running on 400 cpus, or less, and the idea of audio and video were seriously hampered by immanently slow connection […]