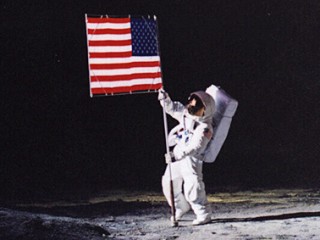 Today is the 45th anniversary of the moon landing. It is really hard to believe. It's actually harder to believe that it has been 15 years since I took the photo above at the 30th anniversary.
It was just a few days ago, August 25th, that marked one year since the passing of astronaut Neil Armstrong, first man to step foot on the moon. It still seems hard to believe. Not so much the passing of Neil Armstrong, but that the era he represents – probably better than even John F. […]
The photos of Elton John were taken at the Myriad in Oklahoma City on October 30, 1999. Elton's temper tantrums are legendary amoung insiders, but it rarely ever shows in public. Click thru to see the star in rare form, the crowd rapturous with applause, he approached the front of the stage – without microphone – and bellowed out: "Here I am, come and get me you Son of a BITCH!"
After hearing of the national tragedy – Neil Armstrong is going to be buried at sea – I articulated a new TOA.
Tinkering with my WordPress client a little at a time I realized that some folks subscribing to my HOT Uploads news feed might have missed some relevant content on the main site – www.tocc.tv. (More on this a little later.) So I've made a list of links here to headlines there that you might want […]
In MANY ways, he is the most identifiable icon of "the American century," and therefore, he will be one of the most identifiable icons in all of world history…