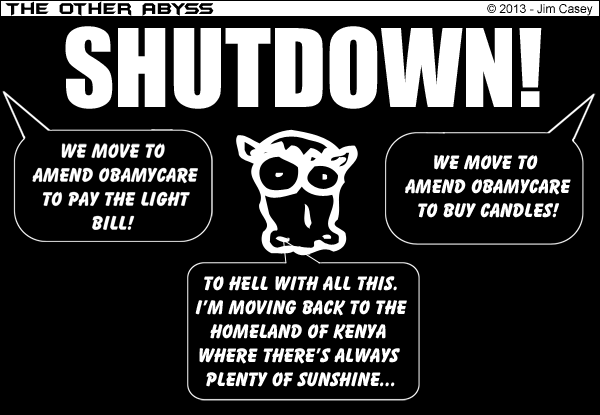 GOVERNMENT SHUTDOWN!
________________________________
© 2013 – Jim Casey
TOCC.tv Red HOT Uploads
Vintage Editorials
There's a joke to it. What's white and black and blue all over? Well, there's white and black racism, and discrimination based on the blue color of law. Although, Brett Russell do look a little red-bone. Then the joke would be what's black and white and red all over – making it a newspaper joke. In a way, it's a little like the Is's pledge of allegiance – corroborating the international terrorism connection. Hoo ha !!! Won't it be interesting to see how long John Lee Bullard goes to jail – for compulsory medication by Novocaine – compared to the two dirtbags. Joke's not that funny, but then, I'm not a newspaper man, I'm a journalist.