_____________________
© 2012 – Jim Casey
www.tocc.tv Red HOT Uploads
Featured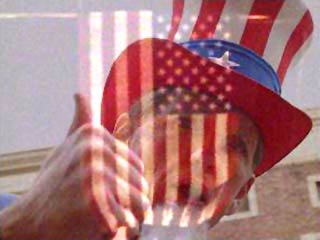 Absolute power corrupts absolute, and as I recall Ted Turner, wise man that he is, once called Christians "stupid." He eventually apologized, but for what I don't know. While Christians are foolishly attempting to take over government with religion, the potential grows for a flag burning amendment that would essentially set the stage for the dissolution of all basic constitutional rights to unravel like a braided sisal rope without a boy scout.
Our leaders are in denial of what is obvious at face value. The biggest threat to the future of this country is the incompetence and corruption of law enforcement.
Vintage Editorials
Not really paying attention to much of anything, I was suddenly alarmed by what I instinctively thought must have been a small bomb. I don't remember exactly when all this occurred, excepting that it was not terribly long after 911 and I suppose my sensitivities where somewhat tuned to the new reality of "everything has changed." When I looked up, almost right in front of me, just across the Big Spring canal and immediately beneath the Central Bank parking deck, there was a cloud of dust and what I first thought was smoke rising into the air.