The FLAG BURNING VIDEO is back! Check out this upgraded presentation of an old favorite on TOCC.tv.
THEY DID NOT DIE so that you would become a virtual prisoner in your own home, the only place you can actually be without being stalked or under surveillance, assuming you use no telecommunications.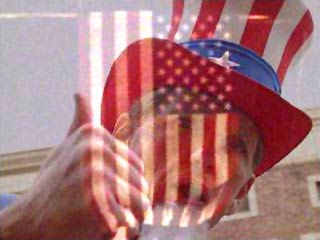 Absolute power corrupts absolute, and as I recall Ted Turner, wise man that he is, once called Christians "stupid." He eventually apologized, but for what I don't know. While Christians are foolishly attempting to take over government with religion, the potential grows for a flag burning amendment that would essentially set the stage for the dissolution of all basic constitutional rights to unravel like a braided sisal rope without a boy scout.