Denial of birthright citizen could be Donald Trump's only impeachable offense.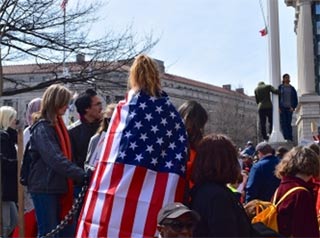 The high profile school shootings, from Columbine to Sandy Hook, to Parkland, are a deliberately orchestrated crusade.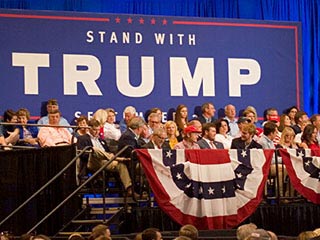 So many American's are mighty proud to stand up and say that we will not change our way of life, that we will not change our values, that we will not cave to the pressures of the terrorism that we see abroad or experience here at home. And yet, that is exactly what we have already done – ad naseum.
Medicare for all doesn't have to start like a Cadillac. Tough decisions will always have to be made about weather to cover a half-million dollar procedure for one person, or a five hundred dollar procedure for a thousand people. But, in order to be a fair and consistent system, it has to start off offering the same benefits to everyone.

TOCC TV endorses The Jim Casey Write-In campaign !!! I listened this morning to some of Trump's "pivot" speech explaining his first 100 days in office, and while I didn't agree with everything he put forth, I wondered as did the radio commentators, why he hadn't taken this different approach six weeks ago. And I […]
The media certainly does have a penchant for acting dumb, especially when it comes to important issues and rigged elections. Donald Trump continues to tell the voters and the media that the election is rigged. And it is, by Donald Trump. The reality is, the republicans played their game to posture Donald Trump as Hillary's […]
Stop and frisk is brazenly unconstitutional. It is intended to abridge the second amendment. Arbitrary "no fly lists" are brazenly unconstitutional.
Stupid Bad Boy Donald J Trump has been working overtime. First, he threatened to call a meeting of the second amendment people to facilitate a resolve to the situation with Hillary. Then, he started talking about some sort of orderly plan based on bad Mexican people vs. ok Mexican people vs. good Mexican people to determine which ones and how many at a time will be thrown back over the new wall – once it's built – that Mexico is going to pay for. Then he stepped on some colored toes by explaining to the black folks that in many ways the democratic dynasty of JFK hasn't exactly been a resounding success for them. Some of the black folks didn't agree, but they didn't hang around too long because they were out looking for a place to eat pizza.
A perfect plantation system where you get only what you need to insure you're productive for your duties, while eliminating personal discretion in just about everything you do, say, eat, or where you go. Healthy slaves is productive slaves.
For those of you grown accustomed to looking at the world though the cynical eyes of jaded satire – this isn't satire. It is the real thing.
In the wake of Sandy Hook, David Keene, President of the NRA, made an appearance on CBS's Face the Nation this morning. During the interview Bob Schieffer miopically declared that it has been shown in cultures where there are no guns, there is less gun violence. What Bob, and even Mr. Keene, failed to point […]