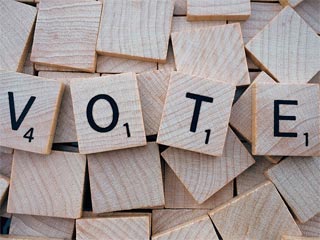 The two-faced, double standard of hypocrisy can't be tolerated no mo! If you is black, have a sense of humor.
Medicare for all doesn't have to start like a Cadillac. Tough decisions will always have to be made about weather to cover a half-million dollar procedure for one person, or a five hundred dollar procedure for a thousand people. But, in order to be a fair and consistent system, it has to start off offering the same benefits to everyone.
I could point out the "collateral" damage of innocent bystanders during our militaristic tirades,.. And, I could point out the obtuse decadence and indifference of billion dollars a minute Super Bowl commercials, and everything else in American culture, while there is poverty, hunger, and homelessness right here at home in the United States… ad nauseum.
Dear "Christian" Alabamian, please take off your shoes and socks and stick your toes out in front of a vehicle rolling by on the street. I only hope I can offend the morons that much who actually voted to return Roy Moore to office after he had been removed the first time. This argument comes up over and over again, and it truly is tiresome, but some people just don't get it. It isn't about your faith, it isn't about whether or not you are a Christian, it isn't about whether or not you agree with same sex marriage. It's about the constitution stupid.
As for Police Officer Ricky McCarver, any nine year veteran police officer who is that stupid, or that incompetent, or who simply cannot control his own algirythms is simply not fit to be a police officer. Or, he is guilty of a subversive conspiracy to deny constitutional rights, false imprisonment, and a host of other illegal activity. Either way you look at it, Ricky McCarver needs to exit to find another job in a capacity that he can handle, maybe making car tags in the federal penitentiary.
These three tectonic events indicate massive cultural changes that are inevitable and irreversible, and a prelude to the next five hundred years, and beyond, when human kind will be forced to grapple with even more sweeping tectonic changes that will include an acceleration of major population shifts from coastal areas. These changes will elicit critical and difficult challenges in producing and maintaining the natural resources requisite to the very survival of Man – including the fundamental basics of water and food.
The apocalypse has apparently begun in earnest, as the leader of the flat earth society, Pope Frank, recently broke earth shaking ground in an unprecedented manner recognizing the immanent nature of global warming. And, in the wake of the Charleston S.C. massacre by Dylann Hood that left nine black people dead at the Emanuel AME […]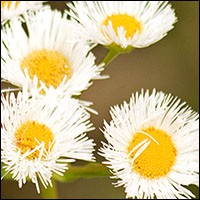 The "aggravations" that I mentioned, simply put, are that about half the state of Alabama is literally being run as a plantation; Alabama has a deeply corrupt legal system – led by Roy Moore – that is exploiting pseudo-religious cultism; and the fact that the Medical Industrial Complex is itself rampantly corrupt – especially in those areas of practice that are often subjective like psychological ailments.
For the facial recognition record, it is my opinion that state legislator Mike Ball should shut his mouth and swallow his own cannabidiol oil.
Photograph of Kelly Thomas' injuries inflicted by Fullerton California police. The photograph was taken by Ron Thomas, a former Orange County Sheriff's deputy and the victim's father, on July 6, 2011 at UC Irvine Medical Center. Cathy Thomas, the victim's mother, settled with Orange County last summer for $1 million, while Ron Thomas has vowed […]
The moral of the story is: Whether you go strolling through Big Spring Park, or go surfing the liberal TV network, wear your flip flops and watch out for the bird Poop.
Finally, there are the religious cults who still believe in human sacrifice as a tenet of salvation. To them, their mea-culpa is their communion. As for me, I am Christian, and my God stated it fairly plainly. Jesus was the ONLY begotten son of God.