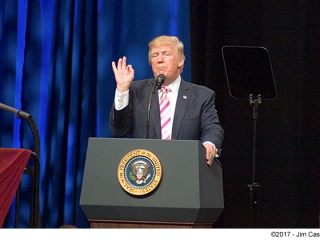 This is an amazingly easy call considering it comes from someone who hasn't endorsed a presidential candidate in 25 years.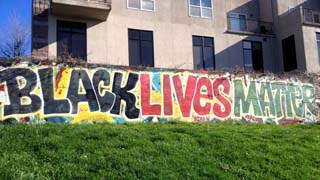 His courage earned him the honor of election to congress. But, it's impossible for me to respect his rhetoric later on which I firmly believe caused more harm than good.
Mr. Potato Head wins one for the team !!! But which team will really end up benefiting from the no social distancing king?
Ending DACA was the right thing to do because it wasn't constitutional. Now, it's up to congress to decide.
Never-the-less, Trump just screwed the pooch and it cannot be overlooked or allowed. His failure to acknowledge the real issues, pandering instead the the already over militarized municipal police departments in this country, casts serious doubt over whether he really intends to fix the problems of economics, and i.e. classicism. In short, he no longer is the working man's president – just a racist fascist. I am conservative, and I truly had hoped for better, but cannot accept that kind of garbage as my president.
I am a native of Alabama, and so I fully understand some of the undertow of animosity and consternation that decent people in the South sometimes feel about a past that we did not participate in and had nothing to do with. As such, I am frankly disgusted and fed up with the "good ole boys" who still think they can turn the clock back 100 years to a time, a country, and a way of life that simply doesn't exist. It's obtuse.
Since when are federal judges above scrutiny?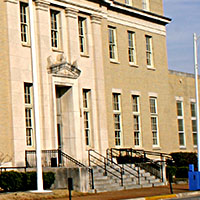 Guys like Munchey, however, don't get the message until they face the starker reality. I would have expected thirty to ninety days in jail for Mr. Munchey, apparently his first offense, after which he would certainly have a new respect for the law. That he should be terminated, as the very guardian of the law, a police chief in contempt of court, goes without saying.
Donald Trump has not uttered one racist word during his campaign, and yet black people are attacking rallies as though he were David Duke.
As for Police Officer Ricky McCarver, any nine year veteran police officer who is that stupid, or that incompetent, or who simply cannot control his own algirythms is simply not fit to be a police officer. Or, he is guilty of a subversive conspiracy to deny constitutional rights, false imprisonment, and a host of other illegal activity. Either way you look at it, Ricky McCarver needs to exit to find another job in a capacity that he can handle, maybe making car tags in the federal penitentiary.
Snubbing the FOX debate probably won't cost him among Iowa evangelicals and conservatives who don't view the loudmouthed trollop working for the pseudo-conservative FOX as being in line with their idea of old-fashioned family values either.
MORE FROM THE JIM CASEY CAMPAIGN:
THE DAILY SCUTTLEBUTT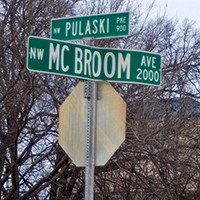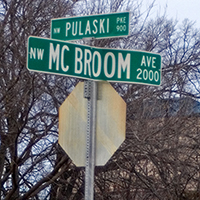 Unlike The Cannon Ball Run, which almost certainly indicates prescient knowledge by city planners on some level (of the impending Lee High Bus Massacre) this street was probably named before the massacre was orchestrated… maybe. Unfortunately, it does appear that the reflective concept ultimately provided inspiration to extend the event.