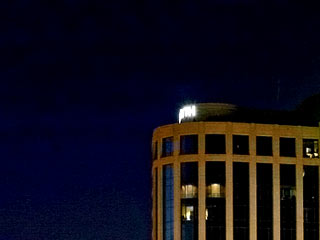 The chain of causation probably begins with the Russian Orthodox Church, then spreads into religious ultra-cultism in the United States.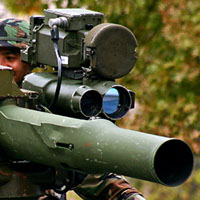 The use of chemical weapons in Syria has been a dirty, nasty, barbaric business and I'm one that doesn't believe in "blood sacrifice" to start with. As far as I'm concerned, two percent snuff is still 98% too much – whatever that means. What I do know for sure is that Kim Jung'un has the capability, or very soon will, to summarily obliterate hundreds of millions of lives in the United States – and to quite literally wipe cities like New York completely off of the map. North Korea continues to be defiant against the International community – how strong is too much when major American cities are at stake?
Never-the-less, Trump just screwed the pooch and it cannot be overlooked or allowed. His failure to acknowledge the real issues, pandering instead the the already over militarized municipal police departments in this country, casts serious doubt over whether he really intends to fix the problems of economics, and i.e. classicism. In short, he no longer is the working man's president – just a racist fascist. I am conservative, and I truly had hoped for better, but cannot accept that kind of garbage as my president.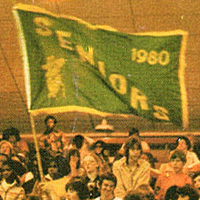 The Rock Church Blab And Grab Boondoggle – a conspiracy of corruption, ethical & legal conflicts, human trafficking, murder, violations of church/state separation, & other civil rights violations.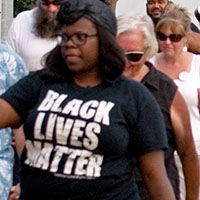 Never-the-less, it is my opinion that municipal police departments throughout this country are suffering from deeply ingrained corruption, that often is based on classicism just as much as race, as opposed to a few bad apples here or there. Therefore, I wonder if the change in plans might be just a bit more sublimation than propriety warrants. Cop lives certainly matter, but the imbalance in perception after Dallas was clearly evidenced by some who suddenly decided there is a war – where the hell have they been already?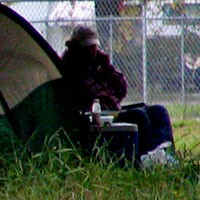 The west coast sweep, apparently a well orchestrated and illegal conspiracy by those municipalities, appeared to begin in Seattle, Washington … in a camp where two people were killed on the same evening of the mayor's announcement.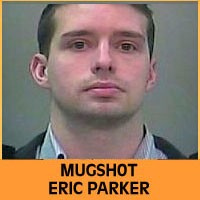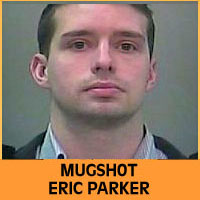 In each case, (Eric Parker) Tamir Rice, Michael Brown, Freddie Gray, and others, the message is clear. Law enforcement has been granted a license to kill, even if it amounts to murder, with absolutely no fear of criminal repercussions what-so-ever. The Tamir Rice case is perhaps the most obvious, and the most egregious example of thugs murdering an innocent victim. In is unconscionable that in the United States of America, such a travesty can go unanswered.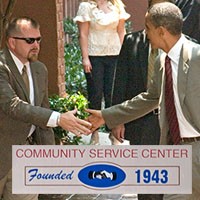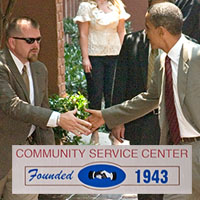 At the time, I thought it odd that he would suddenly make a very deliberate effort to reach out and shake hands with what I assume to be a secret service agent. Could be a county detective, but even still, it seemed out of character to me. Either way, it seemed he was posing for my benefit, which might bring on some secondary possibilities that would explain his particularly magnanimous behavior – for a hack photographer and a shade tree website builder like myself.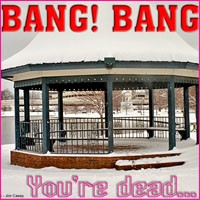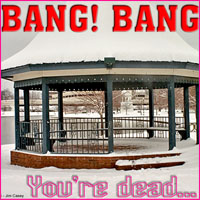 Enough is enough! The cop unions must be broken before they completely destroy this country. Obama, do your job.
Lt. Charles Joseph Gliniewicz – revered by the community as a hero and all around everyman, it now turns out the dirtbag committed suicide because he was stealing and laundering money from community programs. Yeah buddy, cop lives matter all right.
The problem that intelligent and well-informed people face in Alabama, is that there are still plenty of rural places tucked away up in the holler where Johnny still hasn't traveled farther from home than he has to go to fetch a bucket of water from the well. Even though this observation is quite literally true, it is just as unfortunate that it is also metaphorically true, and so extends to what otherwise appears to be "normal" people living in places like Huntsville. The fact is, the South ain't gonna "rise again" in the sense that seems to motivate the cretins – that South simply don't exist, that South was an entirely different animal whose politics and plantations are extinct.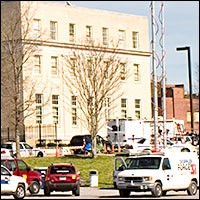 In Eric Parker's trial, one or more moron's refused to convict what was obvious at face value. Eric Parker used excessive and unnecessary force leaving the Indian Grandpa partially paralyzed. It is impossible to understand how a rational person could not find him guilty. Unfortunately, there are idiots who believe that their personal agenda is more important than legitimate due process.