Featured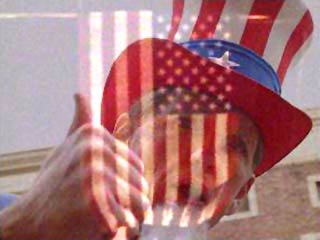 Absolute power corrupts absolute, and as I recall Ted Turner, wise man that he is, once called Christians "stupid." He eventually apologized, but for what I don't know. While Christians are foolishly attempting to take over government with religion, the potential grows for a flag burning amendment that would essentially set the stage for the dissolution of all basic constitutional rights to unravel like a braided sisal rope without a boy scout.
Our leaders are in denial of what is obvious at face value. The biggest threat to the future of this country is the incompetence and corruption of law enforcement.
Vintage Editorials
It now appears that Bruce was looking forward to the conspiracy event, of which I had no knowledge, the Lee Bus crash, and wanted to derail my candidacy in order to paint me into a villainous box. He would be the hero, or the anti-hero, depending on your moral and ethical take on the conspiracy and blood sport. He must have been thinking, if he could only take the reigns he would get credit in the Butler vs. Lee "game." Of course, conspiracy to commit murder is not a game, and while I am fully aware there are those who get a kick and a chuckle out of such things, I am not, have never been, and would never want there to be room for me among those barbaric cretins.