Hicken Loopie School Districts
________________________
© 2014 – Jim Casey
TOCC.tv Red HOT Uploads
Featured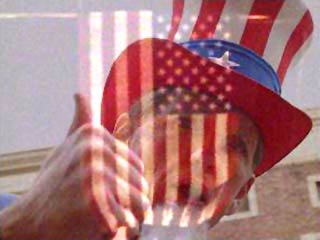 Absolute power corrupts absolute, and as I recall Ted Turner, wise man that he is, once called Christians "stupid." He eventually apologized, but for what I don't know. While Christians are foolishly attempting to take over government with religion, the potential grows for a flag burning amendment that would essentially set the stage for the dissolution of all basic constitutional rights to unravel like a braided sisal rope without a boy scout.
Our leaders are in denial of what is obvious at face value. The biggest threat to the future of this country is the incompetence and corruption of law enforcement.
Vintage Editorials
That a jailer can't see someone is dying because it's too expensive to bother with, that a poorly trained police officer finds it more efficient to kill someone wielding a knife because it's "in accordance with Departmental policies," and he can get away with it, that gang violence in the jail can go totally unchecked allowing an innocent victim to be brutally murdered, that the promotion of Lewis Morris Jr. actually stands as an endorsement of child molestation and torture… are all the exemplary results of the attitude that Tommy Battle embraces.